Tim Heckman, a site reliability engineer, said the autonomous software is a "lifesaver" during long road trips, but also a "stressful drive" at times.
A Tesla owner took a 6,392-mile road trip using primarily Tesla Autopilot and Full Self-Driving (FSD) — and said that while the software was a "lifesaver," there were some hiccups along the way.

In December, Tim Heckman drove a Model S Plaid from Los Angeles to Pennsylvania and back, using the autonomous software for 99% of the journey, an experience he documented on Twitter.

Heckman, a site reliability engineer, told Insider that while the autonomous software proved helpful during his journey, it also made for a "stressful drive" at times, detailing incidents where the technology phantom braked and struggled to obey the speed limit, proper following distances, or stay in its lane. 

The pros and cons of autonomous driving

While Autopilot is a driver assist software that is built into all Teslas and designed for driving on highways, FSD is a beta add-on that can operate in urban settings and is designed to change lanes, recognize stop signs and lights, as well as park.

Tesla CEO Elon Musk has said that the software will eventually be able to operate entirely on its own and will be safer than human drivers, but the beta program still requires a licensed driver to monitor it at all times.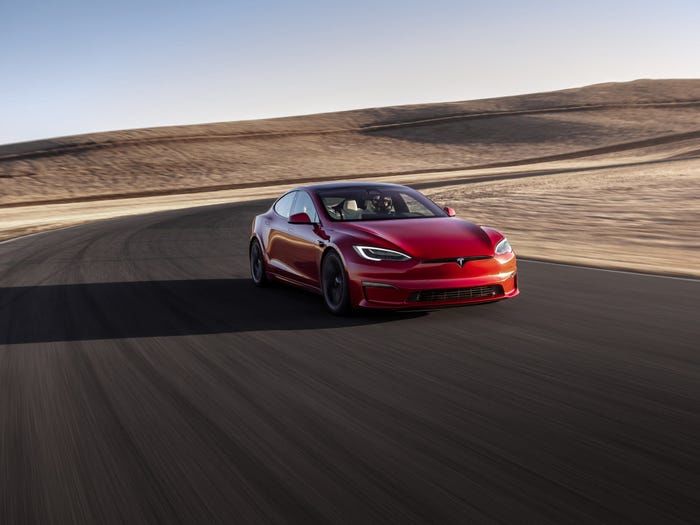 Heckman told Insider the software sometimes registered cars on the screen that weren't there or had difficulty identifying lane markings when there was salt on the road.

"It's kind of like driving with a 15 or 16-year-old driver sometimes," Heckman said of using FSD in city streets outside of California. "There's weird jerky maneuvers. It'll stop or get into a turn lane too early. In a way, there's just a general lack of awareness about the environment."

On the other hand, the Tesla owner said Autopilot was a "lifesaver" on highways, adding that while he had to disengage the FSD software on numerous occasions, Autopilot was only disengaged once when a car in front of him on the highway slammed on his brakes.

"It can be a huge cognitive relief. Long trips can take a mental toll," Heckman said, noting that he's used Autopilot on previous road trips and discovered he could drive further without getting tired.

The software has also helped him avoid collisions on the highway in the past.

"I realize I sometimes tune out when I'm driving," Heckman said "This [software] can augment that, but I know if I do tune out, at least I know the vehicle is backing me up."  

Getting 'worse,' not better

In his Twitter thread about the experience, Heckman wrote Autopilot was "worse" than when he bought his first Tesla in 2019 and FSD was "exceptionally poor outside of California."

Hedges & Company, a digital marketing firm for automakers, found in an analysis of over 175 million car owners in 2019 that the majority of Tesla owners live in California — meaning the AI software could have more opportunities to learn from California roads.

Ultimately, Heckman said he couldn't see himself buying a non-Tesla electric-car — at least not until the charging networks could catch up to Tesla — but he wishes the automaker would rely on LiDAR, radar sensors that can help vehicles detect nearby objects.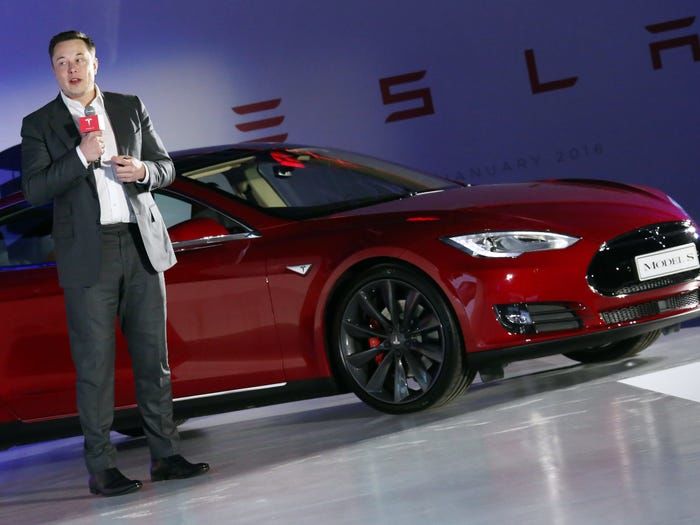 Musk has spoken out against the expensive hardware in the past and reportedly demanded cameras over radar because he wants the autonomous software to operate like human eyes. The car company stopped installing LiDAR in its cars in 2021.

Heckman isn't the first person to detail issues with Tesla's Autopilot or FSD add-on. Many FSD testers have posted videos showing bugs in the software. The National Highway Traffic Safety Administration is investigating Autopilot and its potential connection to several accidents.

"At the end of the day, I think this stuff has tremendous potential," Heckman wrote on Twitter. "But at this point there needs to be focus and good execution, while not causing regressions in the experience especially on features that impact your safety and the safety of others on the road."