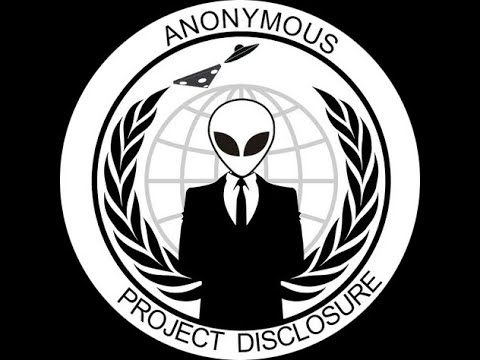 Hacktivist Collective Anonymous Launches 'Project Disclosure' to Unearth Information on UFOs and ETIs
Activist and hacktivist collective Anonymous said it is 'troubled' by the 'lack of accountability in government funding' for 'technological advancements made by aerospace companies involved in classified government black projects'.
Amid ongoing public fascination with Unidentified Flying Objects (UFOs), Unidentified Aerial Phenomena (UAPs), and Extraterrestrial Intelligences (ETIs), the infamous hacker collective Anonymous has pledged to uncover and publicize the truth. The group has expressed concerns over what they see as an accountability gap in the government funding of aerospace companies involved in classified operations, often referred to as 'black projects'.

Known globally for its cyberattacks against various governments, institutions, corporations, and even the Church of Scientology, Anonymous has now set its sights on these extraterrestrial mysteries. This Saturday (July 15), the decentralized organization announced its latest initiative, 'Project Disclosure', via a video released online.

Project Disclosure is an ambitious campaign seeking to collate and disseminate information concerning UFOs, UAPs, and potential extraterrestrial visitors to our planet. The initiative comes on the heels of new legislation in the United States aimed at declassifying government documents pertaining to UFOs.

Anonymous' announcement follows last month's revelations by Republican Senator Marco Rubio, who disclosed that multiple whistleblowers with access to restricted government information have claimed first-hand knowledge about US activity involving UFOs. Rubio, the Vice Chairman of the Senate Select Committee on Intelligence, has stated that these claims are credible and require serious attention.

"Peoples we've entrusted with our nation's security are voicing some remarkable statements," Rubio said. "We are obligated to take these claims seriously and listen."

The hacktivist collective has since expressed its disquiet over the apparent lack of transparency in governmental funding of classified projects carried out by aerospace companies. In a video statement, the collective addressed the world, stating, "Greetings Humanity, We are Anonymous."

Anonymous detailed their long-standing commitment to truth, transparency, and holding those in power accountable. The group acknowledged the existence of skeptics within their ranks regarding extraterrestrial phenomena but emphasized their collective interest in uncovering the truth behind these mysteries.

The statement continued, "We are activists and truth seekers who have grown weary of the secrecy that hinders humanity's progress. Numerous whistleblowers have come forward, shedding light on technological advancements made by aerospace companies involved in classified government black projects."

"We stand in solidarity with all movements that seek to uncover the truth," Anonymous declared. "We stand united with whistleblowers and witnesses who have courageously come forward to shed light on the UFO and UAP phenomena."

In the face of government deception and secrecy, the collective emphasized their belief in the importance of freedom and truth for the advancement of society.

Anonymous further pledged to establish a Secure Drop website to enable anonymous whistleblowing from around the globe. This platform would provide individuals the opportunity to share any knowledge they possess regarding UAPs, UFOs, and extraterrestrial intelligences visiting Earth.

Please watch the video for more details. The statement concluded with Anonymous' infamous sign-off: "We are Anonymous. We are Legion. We do not forgive. We do not forget. Expect us."