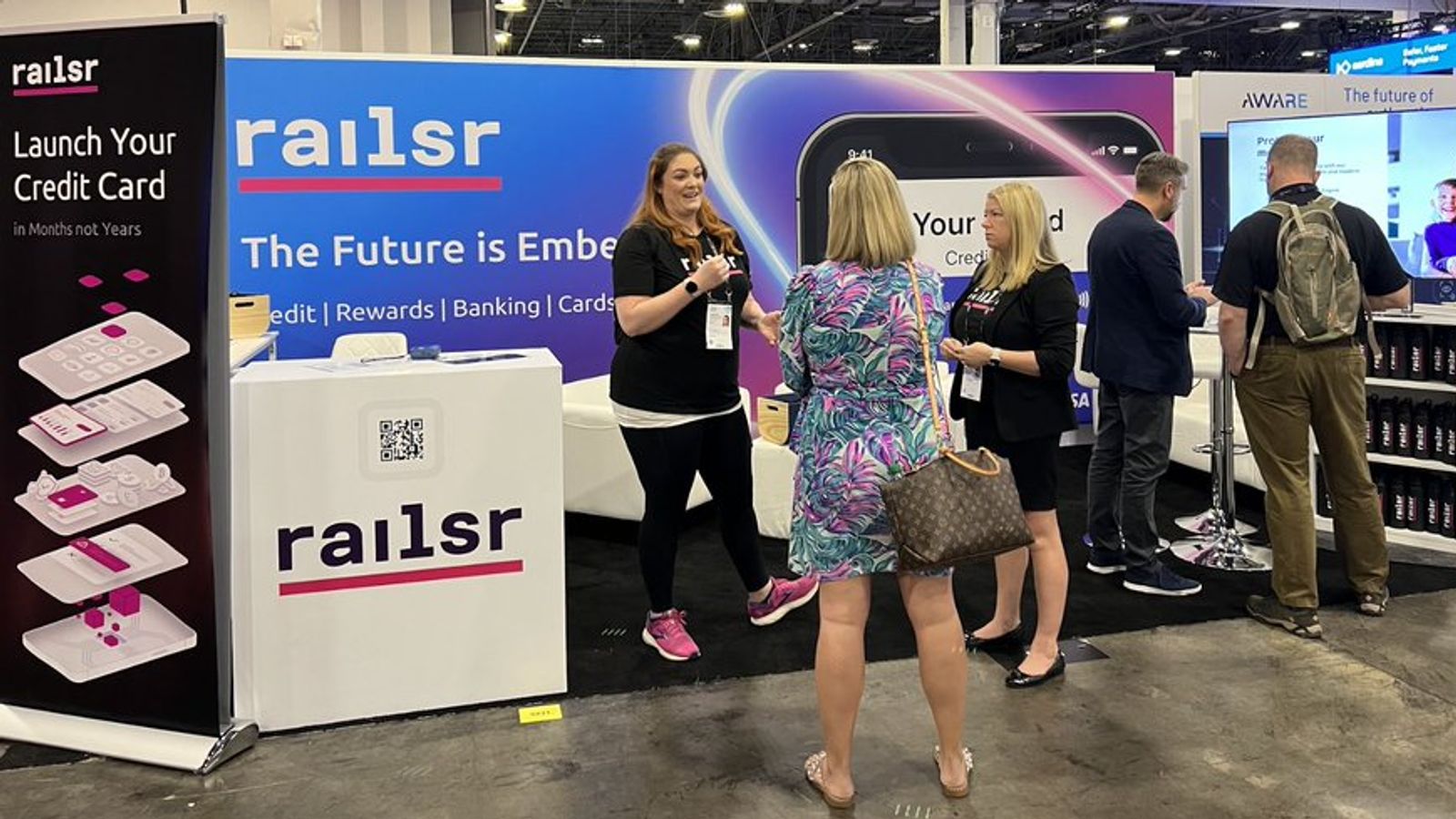 African payments giant Flutterwave vies to buy British fintech Railsr
Flutterwave and a consortium of existing Railsr shareholders are vying to buy the British company amid a tough environment for fintech funding.
A prominent British fintech is in talks with rival suitors including Africa's largest payments technology company about a sale that would take place at a steep discount to an earlier funding round.

Sky News has learnt that Railsr - which was previously known as Railsbank - is fielding offers from potential buyers including Flutterwave, which has attracted a multibillion dollar valuation.

Sources said that a consortium comprising a number of existing Railsr investors was also vying to acquire the company, which specialises in so-called embedded finance solutions such as banking services, credit cards and digital wallets.

One insider said there was "heavy competition for the asset".

News of the rival offers for Railsr comes as expectations grow of a wave of consolidation in the fintech sector as companies struggle to access sufficient standalone funding to survive.

Railsr itself raised a bridge funding round late last year which was designed to provide enough capital to see it through to a sale.

The timing and outcome of the ongoing sale process were unclear on Monday.

Railsr has been working with bankers at FT Partners on a range of strategic options including an outright sale for several months.

Last autumn, the company announced the completion of a $46m Series C funding round, although it did not publicly disclose that this took place at a valuation of about $250m - well below that of an earlier fundraising.

Railsr has itself been on the acquisition trail, having snapped up assets from the collapsed German company Wirecard.

It secured a coup last year when it named Rick Haythornthwaite, the former chairman of MasterCard and current chair of Ocado and the AA, as its chairman.

More recently, and in common with many tech peers, it has made an unspecified number of staff redundant.

Nigel Verdon, Railsr's founder, previously claimed that the company is "transforming the finance industry in the same way that Apple did to the music industry when they created iTunes".

Railsr has raised well over $100m in equity funding, with backing from investors including Visa.

Railsr declined to comment.