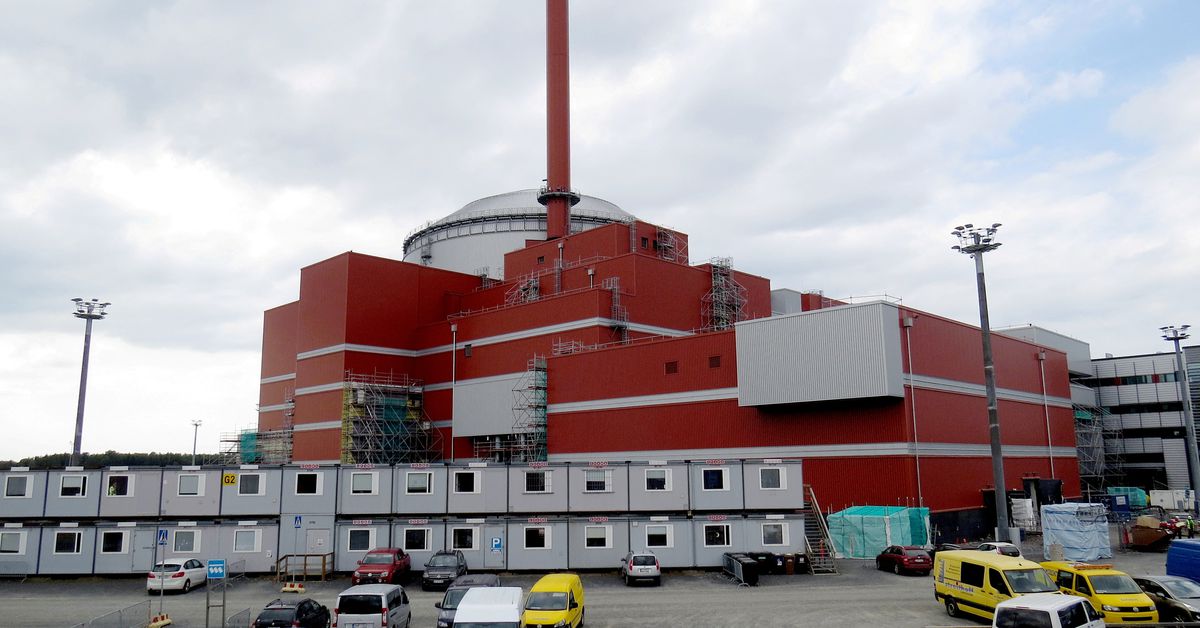 After 18 years, Europe's largest nuclear reactor to start regular output on Sunday
Finland's much-delayed Olkiluoto 3 (OL3) nuclear reactor, Europe's largest, began regular output early on Sunday, its operator said, boosting energy security in a region to which Russia has cut gas and power supplies.
Nuclear power remains controversial in Europe, primarily due to safety concerns, and news of OL3's start-up comes as Germany on Saturday switches off its last three remaining reactors, while Sweden, France, Britain and others plan new developments.

OL3's operator Teollisuuden Voima (TVO), which is owned by Finnish utility Fortum (FORTUM.HE) and a consortium of energy and industrial companies, has said the unit is expected to meet around 14% of Finland's electricity demand, reducing the need for imports from Sweden and Norway.

The new reactor is expected to produce for at least 60 years, TVO said in a statement on Sunday after completing the transition from testing to regular output.

"The production of Olkiluoto 3 stabilises the price of electricity and plays an important role in the Finnish green transition," TVO Chief Executive Jarmo Tanhua said in the statement.

Construction of the 1.6 gigawatt (GW) reactor, Finland's first new nuclear plant in more than four decades and Europe's first in 16 years, began in 2005. The plant was originally due to open four years later, but was plagued by technical issues.

OL3 first supplied test production to Finland's national power grid in March last year and was expected at the time to begin regular output four months later, but instead suffered a string of breakdowns and outages that took months to fix.

Russia's power exports to Finland ended last May when Russian utility Inter RAO said it had not been paid for the energy it sold, a consequence of the widening gulf between Moscow and Europe over the war in Ukraine.

Russian state export monopoly Gazprom shortly after ended shipments of natural gas to the Nordic nation.