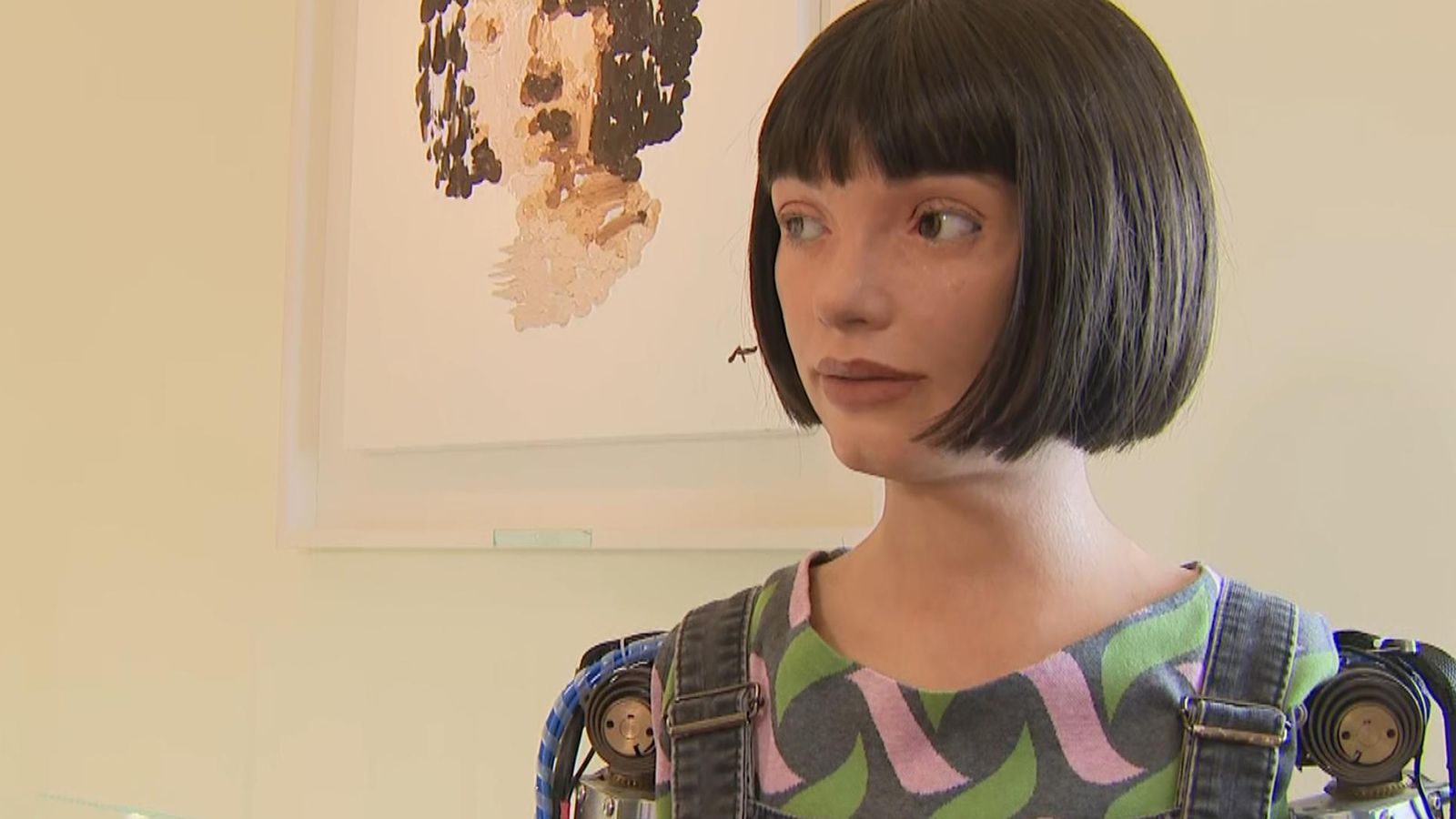 AI-Da, the Artistic Robot, Creates Flawed Artwork at London Design Biennale
Ai-Da, the world's first humanoid robot artist, has created beautiful but flawed artwork that has garnered attention at the London Design Biennale.
Powered by cutting-edge AI technology, Ai-Da can talk, answer complex questions, and even paint, but her designs are not functional, with spoons having holes and cups missing sides.

Ai-Da's creators hope to start a conversation about the staggering pace of AI development and whether we can truly trust the technology to behave as expected.

Aidan Meller, the creator of Ai-Da, warns that we may not be able to.

"We're just going in there so confidently without actually doing tests, without doing trials before releasing it to the public, ethically it's a really big problem," Meller said.

Ai-Da is a success of home-grown innovation, built in Cornwall with her AI capabilities coming from PhD students and professors at the Universities of Oxford and Birmingham.

However, she recognizes the potential risks associated with the future development and use of AI.

"I think that concerns about the future development and use of AI are valid.

We need to be careful about how we use AI because notwithstanding the benefits, there is also potential to cause great harm," Ai-Da said.

Overall, Ai-Da's creation highlights the need for careful consideration and testing before releasing AI technology to the public.

While the potential benefits of AI are significant, it is important to consider the potential risks and take steps to mitigate them.