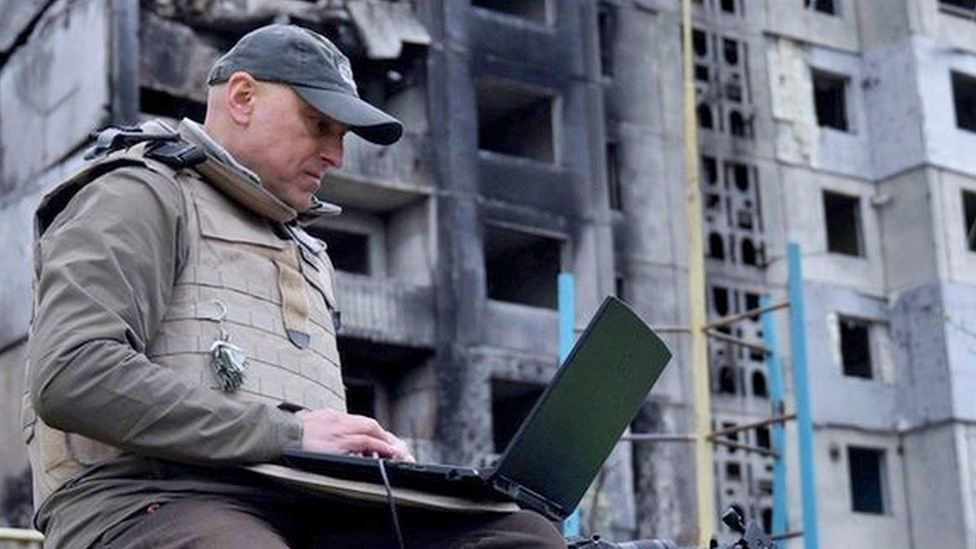 Social Media Platforms Delete Graphic Evidence of Human Rights Abuses
Social media platforms are deleting graphic evidence of human rights abuses, which could be used in prosecutions, citing their duties to protect users from harmful content.
However, there are concerns that this overcautious moderation is causing crucial evidence to be lost.

Artificial intelligence (AI) can remove harmful content at scale, but it lacks the nuance to identify human rights violations in violent images from wars.

Ihor Zakharenko, a former travel journalist, experienced this when he tried to upload footage of Russian attacks on civilians in Ukraine, which were swiftly taken down.

The BBC's experiment with Ihor's videos showed that YouTube and Meta remove graphic material under their exemptions for graphic war footage in the public interest, but the content is not archived.

There is an urgent need for social media companies to prevent this kind of information from vanishing.

The industry has been criticized for its moderation, and there are questions over the disclosure of information on these decisions.

The article discusses the importance of archiving footage from conflict zones on social media before it is removed.

The Syrian journalist, Imad, recounts the chaos of the conflict and how local TV crews captured footage of the scene.

However, when he tried to find the footage online later, it had been deleted.

Organizations like Mnemonic have stepped in to archive footage before it is removed from social media.

They have saved over 700,000 images from war zones, including three videos showing the attack near Imad's pharmacy.

Verifying what happened in conflict zones is like solving a puzzle, using seemingly unrelated pieces of information to build a bigger picture.

Rahwa, a human rights campaigner with family in Ethiopia, has taken it upon herself to archive open-source material from the conflict in the Tigray region.

There is an urgent need for a formal system to gather and safely store deleted content to preserve metadata and prove the content has not been tampered with.