The Lis and Tungs invested in Ant Group in the fintech company's US$14 billion private-equity funding round in 2018 before it filed its dual-listing application on Shanghai's Star Market and in Hong Kong.
Ant Group 's upcoming dual listing, likely to be the largest in global financial history, will reward the staff and early investors of the world's biggest fintech company, including companies controlled by two of Hong Kong's wealthiest families.

CK Asset Holdings and CK Hutchison Holdings, the two flagships of Hong Kong tycoon Li Ka-shing, hold 8.91 million each of Ant's Class C shares, a category of non-voting stock issued to offshore investors, according to a preliminary listing filing. Family members of Hong Kong's former Chief Executive Tung Chee-hwa own 1.78 million Class C shares in the Hangzhou-based fintech company.

The value of the stakes are still to be determined, pending a pricing process. The initial public offerings (IPO), scheduled simultaneously in Shanghai and Hong Kong, are expected to raise an estimated US$30 billion, surpassing Saudi Aramco's US$29.4 billion stock sale last year and valuing the five-year-old company at US$225 billion.

The company, which operates the ubiquitous Alipay online payments platform for the world's largest e-commerce company Alibaba Group Holding, is controlled by Alibaba's co-founder Jack Ma, who exercises 50.52 per cent of Ant's voting rights through stakes in two limited partnership units.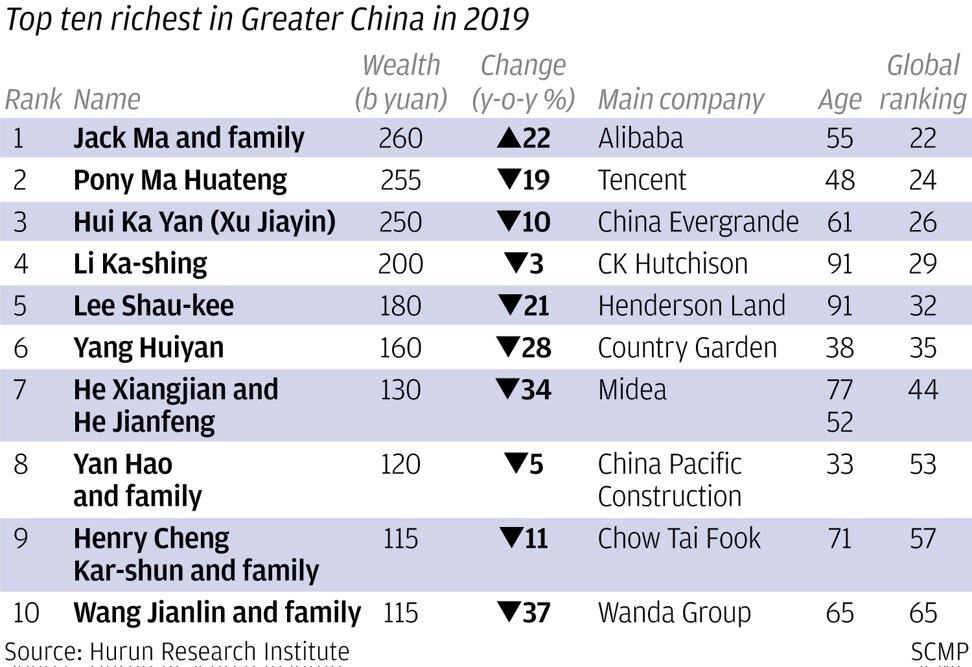 Ma's Ant stake is valued at US$25 billion if the company achieves its US$225 billion valuation, according to Bloomberg's calculation. The entrepreneur, who retired last September as Alibaba's chairman on his 55th birthday, will donate 611 million Ant shares to charitable causes. Alibaba owns South China Morning Post.

Tung's daughter Audrey Tung Slighton, as well as his sons Andrew Tung Lieh Cheung and Alan Tung Lieh Sing are listed as Ant's investors through a private company they own. The Tung family founded Orient Overseas (International), one of the world's largest container shipping companies before its 2017 takeover by China Ocean Shipping (Group) Company, or Cosco. They were not immediately available for comment.
Jack Ma, co-founder of Alibaba Group at the Vivatech start-ups and innovation fair in Paris on 16 May 2019.

More than a dozen current and former employees of Alibaba and Ant will become dollar-denominated billionaires if the fintech company achieves its valuation target, based on Bloomberg's calculation and the shareholding structure of the two limited partnerships Junhan and Junao disclosed in Ant's prospectus.

The stake held by chairman Eric Jing, at 1.3 per cent of Ant, is valued at US$2.9 billion while Ma's successor Daniel Zhang, with 0.7 per cent interest in Ant, has his stake valued at US$1.7 billion, according to Bloomberg's calculation. Ant declined to comment on the calculations.

The Lis and Tungs invested in Ant Group in the fintech company's US$14 billion private-equity funding round in 2018 before it filed its dual-listing application on Shanghai's Star Market and in Hong Kong, which set the world record for the largest funding round by a private company.

The pre-IPO financing round also attracted interests from sovereign wealth funds including Singapore's Temasek Holding and Malaysia's Khazanah Nasional Berhad, as well as the Canada Pension Plan Investment Board. Other investors include leading private equity managers such as Warburg Pincus, Carlyle, Primavera Capital.

Even China's state-owned pension fund, the National Social Security Fund (NSSF), was one of Ant's first 12 investors in the 2015 funding round, putting as much as 7.8 billion yuan (US$1.13 billion) in the Series A funding round for a stake of 2.94 per cent, according to the filings. Former NSSF deputy secretary general Wang Zhongmin called Ant one of the most successful investments for the pension fund, which owned 2.2 trillion yuan in assets at the end of 2018.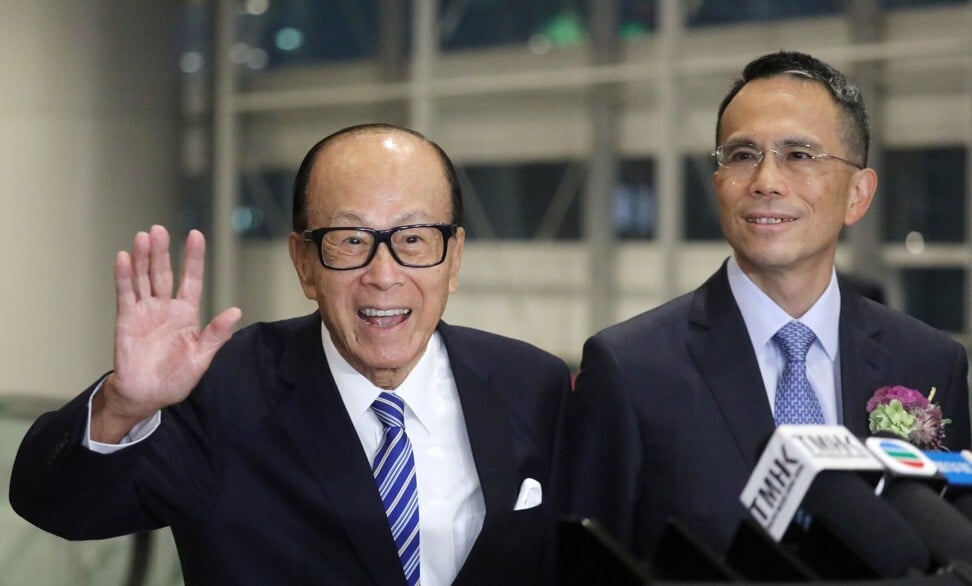 (L-R) Tycoon Li Ka-shing with his son Victor Li Tzar-kuoi, Chairman of CK Asset Holdings Ltd, at the companies annual dinner in Wan Chai on 10 January 2020.



CK Asset and CK Hutchison were not immediately available for comment. Another private investor in 2018 equity was Fourmy, ultimately managed and owned by the Mulliez family of France, whose directors include Jerome Antoine Marcel Mulliez, according to records at Singapore's accounting and corporate regulatory authority. The Singapore-based company is listed with 17.8 million Class C shares in Ant, according to the preliminary filing.

Given that Ant is seeking a valuation of more than US$225 billion in its stock offering, according to people familiar with the matter, these investors are likely to see the value of their holdings rise by at least 33 per cent, a handsome appreciation from the US$150 billion at which the company was valued at the time of the 2018 June fundraising round.

These offshore investors will be eligible to redeem their C class shares, and use the proceeds to subscribe to tradeable H shares on the Hong Kong stock exchange on a one-for-one basis.

"The redemption and subscription would be completed without holders of Ant's Class C shares … paying any additional subscription amount," according to the listing filing.