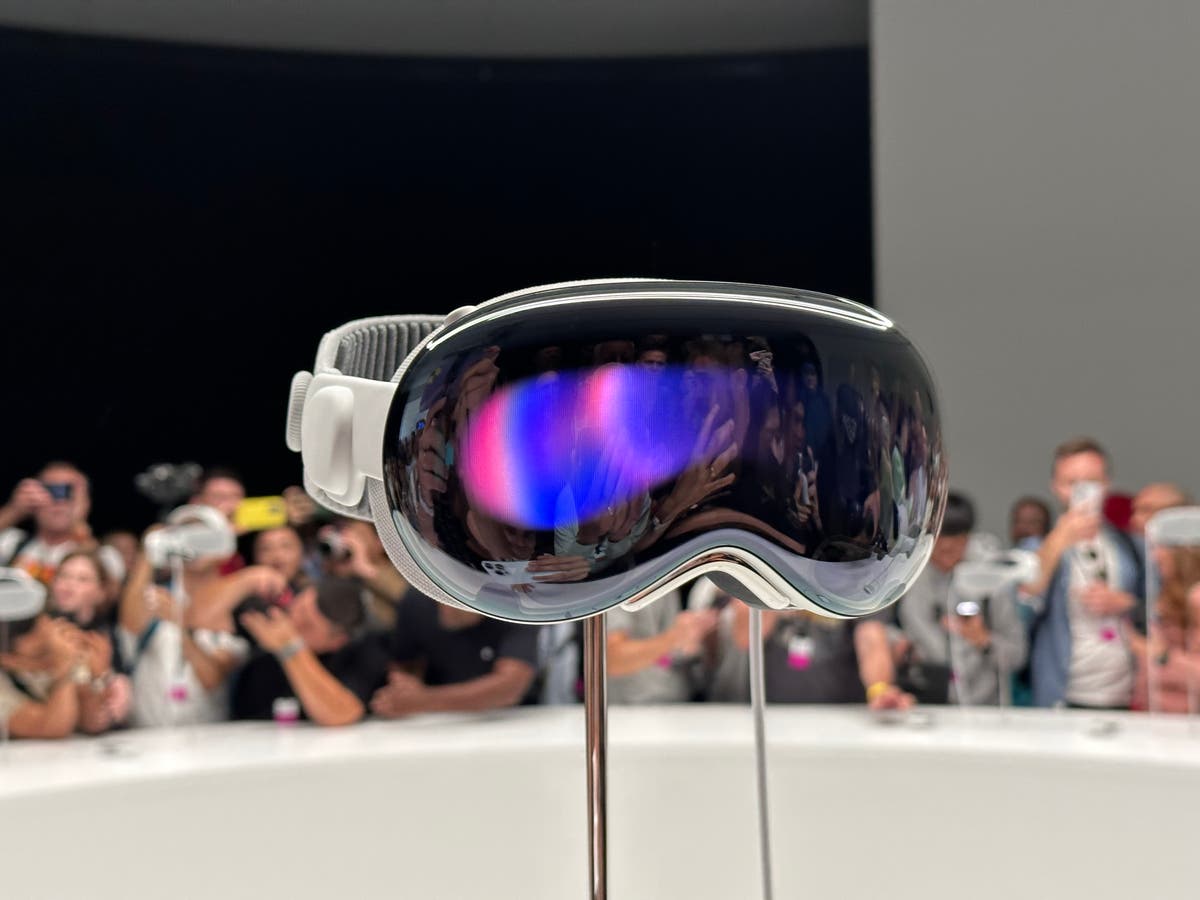 Apple Unveils Revolutionary New VR Headset: The Apple Vision Pro
The Apple Vision Pro is a mixed-reality headset that features a comfortable fit and a highly immersive experience.
To use the device, users register their eyes via Optic ID and take a video of their ears to create personalized spatial audio.

The headset features two buttons, a Digital Crown, and downward-angled cameras that allow for natural, intuitive control.

The device is capable of 3D effects and features smooth, flicker-free screens and spatial audio.

The Apple Vision Pro also offers immersive experiences, allowing users to swap their natural environment for one that is all around them, even behind and below.

Apps have already been developed for the device, including mindfulness and interactive experiences.

The Apple Vision Pro is a headset that uses a special external screen to show a representation of your face, called a "Persona," while you use it.

The headset also uses advanced technology to create an immersive 3D experience for video and photos, and the small screens are detailed and rich with tiny pixels.

The built-in earphones are of good quality but may not be as immersive as AirPods.

The headset is very advanced and pricey at $3,499, but it is effective and appealing.