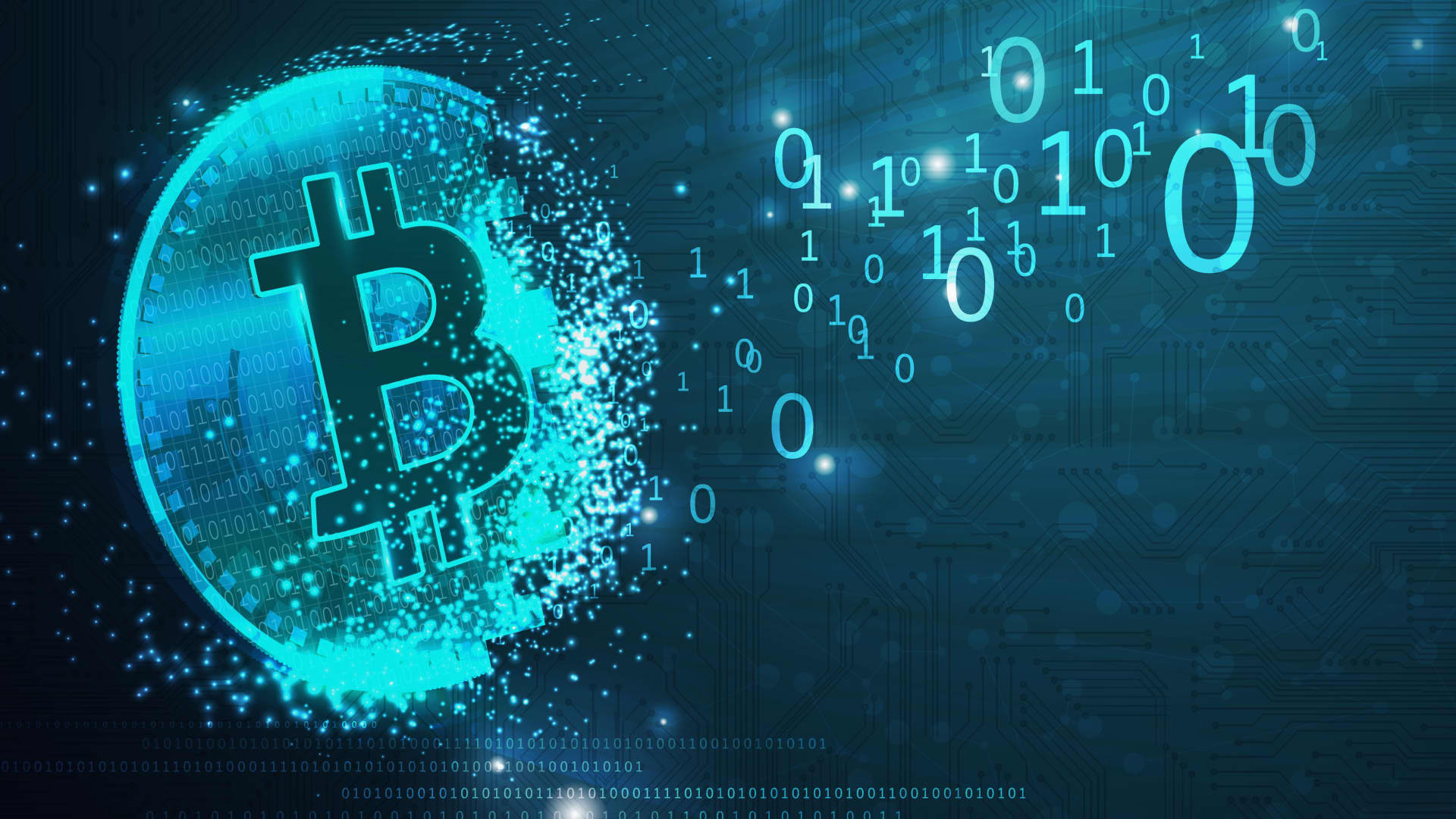 Bitcoin jumps above $19,000 to highest level since November on cooling U.S. inflation
Bitcoin on Thursday surged to its highest price in more than two months, as traders bet on a U.S. inflation cooldown and digested news that lawyers for defunct crypto exchange FTX have found billions of dollars worth of assets.
The world's largest digital currency by market cap climbed above $19,000 for the first time since Nov. 8, increasing in value by 8.4%. Bitcoin last traded at $19,013.30, according to CoinMetrics.

U.S. inflation data out Thursday showed a modest retreat. The consumer price index decreased 0.1% in December on a monthly basis, in line with Dow Jones estimates.

Prices still increased 6.5% year-over-year, however. This was down from a 7.1% jump in November and well off a 9.1% peak rate in June. Investors hope the decline may put pressure on the U.S. Federal Reserve to reverse interest rate increases.

The Fed and other central banks have been raising interest rates over the past year or so in an effort to tame soaring inflation, in moves that forced stocks and cryptocurrencies sharply lower in 2022.

The hope now is that the U.S. central bank will cut rates, taking some pressure off risk assets.

Elsewhere, attorneys for collapsed crypto exchange FTX said Wednesday they had found around $5 billion in "liquid" assets, including cash and digital assets. The recovery will be a welcome boon to FTX customers after the crypto exchange imploded in November.

FTX lawyers nevertheless warned the $5 billion cache was so high that selling the assets could lead to significant downside pressure on the market, driving down their value.

Bitcoin is down about 74% from its November 2021 all-time high of $68,990. Last year, nearly $1.4 trillion of value was wiped off the cryptocurrency market, as traders dumped risky assets like technology and growth stocks.

Bitcoin and the broader digital currency market also slumped, suggesting increasing correlation with major stock benchmarks like the Nasdaq Composite.

The plunge was also caused by crypto-specific issues, including the collapses of projects and companies like FTX and Terra.

Bitcoin has however started 2023 on positive footing, with its price rising steadily over the last 12 days.

"Bitcoin has been in a downtrend for over a year now, which is a standard period of a bear market in crypto," Vijay Ayyar, vice president of corporate development and international at crypto exchange Luno, told CNBC in emailed comments Thursday morning.

"We've had many negative events transpire over the past year, and if one looks at the price reaction to those events, in general it's been declining less and less — an indication that the market is accepting the news quite well, sell pressure is being absorbed, and hence we're moving to an accumulation stage," Ayyar added.

"This could also mean that the market thinks the worst is over for crypto and that most negative news in now priced in."

Other digital currencies were buoyed by the jump in bitcoin prices Thursday. Ether, the second-largest coin, rose almost 5% to $1,397.78 while Binance's BNB token rose 3% to $283.

Changpeng Zhao, the CEO of Binance, told CNBC Wednesday that the exchange plans to increase hiring by 15% to 30% in 2023, in stark contrast with other exchanges that have cut jobs.

Binance, which earlier earmarked $1 billion for a fund aimed at propping up the industry after the collapse of FTX, has itself been beset by fears over the soundness of its reserves. The auditor working on the company's so-called proof of reserves, Mazars, paused all work with crypto companies in December.

Binance says it has more than enough assets to cover liabilities.