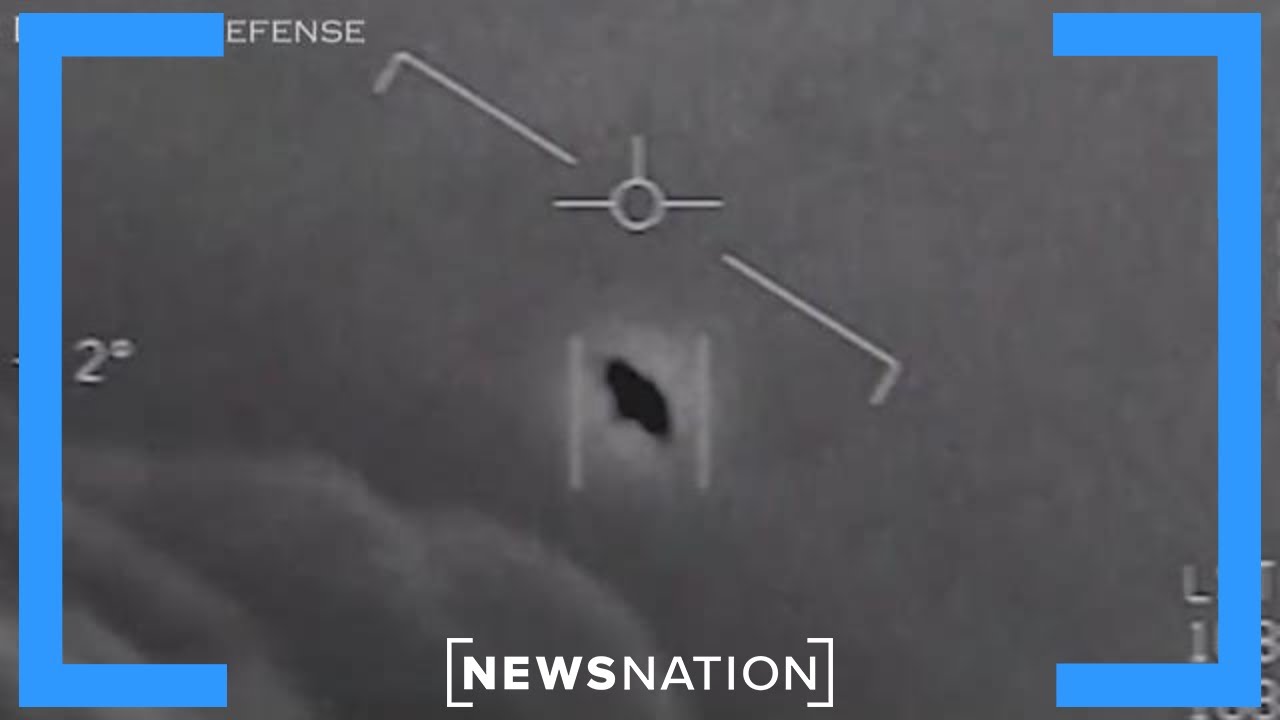 Congress Set to Investigate Unidentified Aerial Phenomena in Upcoming House Oversight Committee Hearing
The House Oversight Committee hearing on UAPs (Unidentified Aerial Phenomena)/UFOs (Unidentified Flying Objects) will take place on July 26, Reps. Anna Paulina Luna, R-Fla., and Tim Burchett, R-Tenn., confirmed to NewsNation.
The much-anticipated House Oversight Committee hearing on Unidentified Aerial Phenomena (UAPs), colloquially known as Unidentified Flying Objects (UFOs), has been confirmed for July 26, according to Reps. Anna Paulina Luna (R-FL) and Tim Burchett (R-TN).

As leaders of the congressional investigation into UAPs/UFOs, Luna and Burchett's confirmation marks a crucial step towards unraveling the enigma that has long surrounded these aerial occurrences. Recent allegations by former National Geospatial-Intelligence Agency member, David Grusch, have heightened congressional interest in the subject.

While both representatives have remained tight-lipped about further details as of Monday, other members of the House Oversight Committee are expected to conduct a news conference this Wednesday. The conference aims to address public queries and provide more comprehensive information about the upcoming hearing.

Rep. James Comer (R-KY), the chair of the House Oversight Committee, expressed his determination along with other lawmakers to ensure a timely hearing on the contentious subject.

The Biden administration's stance on UAPs was clarified by John Kirby, the National Security Council's coordinator for strategic communications. In a conversation with NewsNation's Chief Washington Correspondent Blake Burman, Kirby emphasized that the administration deems UAPs a legitimate concern.

Kirby stated that the Pentagon's organization, dedicated to analyzing, collecting, and coordinating reports of such sightings, underscores the administration's seriousness about the matter. He further asserted that these unexplained phenomena have already affected military trainings, underlining the urgent need for understanding the nature of these occurrences.

He explained, "Our pilots are witnessing something that has had an effect on some of our training operations. We are not making claims about the nature of these phenomena. However, we intend to understand them better."

Kirby assured that the administration is committed to maintaining transparency with members of Congress and the American public, while safeguarding national security interests.

David Grusch's claims have been a catalyst for the renewed congressional interest in UFO investigations. In a June interview with investigative journalist Ross Coulthart, Grusch discussed his tenure in Congress' UAP task force, now known as the All-domain Anomaly Resolution Office (AARO).

Although the hearing will take place in Washington D.C., there were earlier discussions about taking committee members to Florida to meet "insiders" with potentially valuable information about UAPs. However, this proposition remains under deliberation.

Despite the Pentagon's assertion that there is no evidence supporting the existence or reverse engineering of extraterrestrial materials, Senate Majority Leader Chuck Schumer (D-NY) recently announced plans to introduce new legislation to declassify government records related to UFOs. The proposed amendment to the National Defense Authorization Act draws inspiration from the JFK Assassination Records Collection Act.

Podcast host and filmmaker Jeremy Corbell, a strong advocate for UFO research, lauded Schumer's initiative as a significant development. Corbell expressed his conviction that direct UFO witnesses are "ready to roll" and merely awaiting a hearing date.