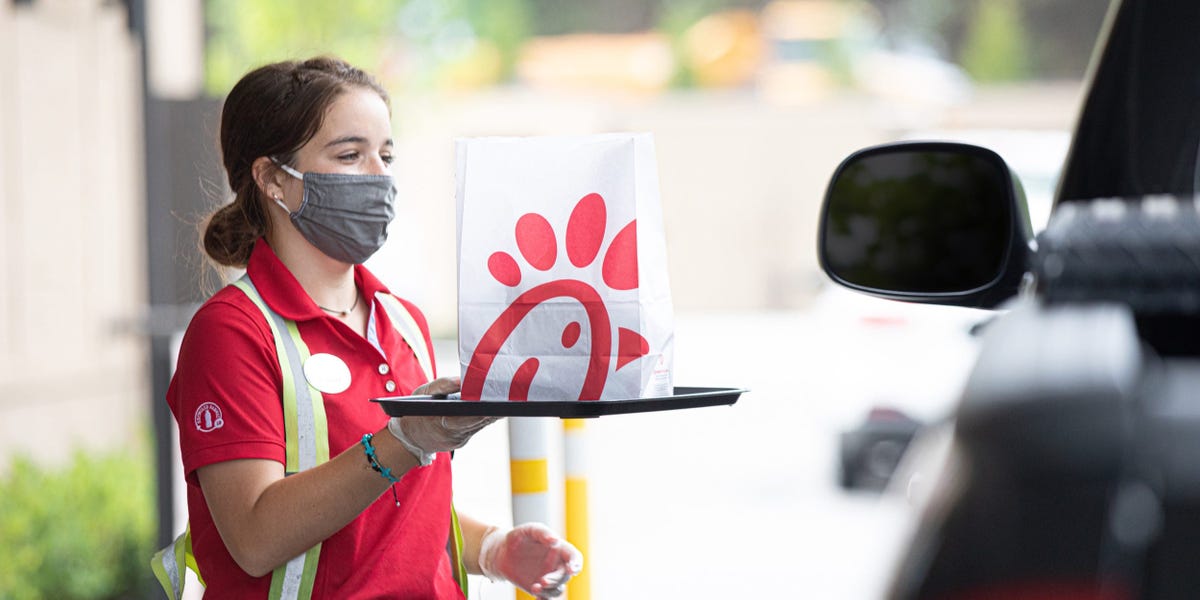 Customers are reporting credit-card payment crashes at restaurants and stores across the US, including Chick-fil-A and Ikea
Customers are reporting they can't purchase food or products at some places because they're not accepting credit cards.
Businesses across the US are accepting only cash as their credit-card payments systems are down.

Fiserv, one of the leading payments providers in the US, told Insider, "A widespread internet service provider outage has impacted multiple businesses today." Ann Cave, a company spokesperson, added in an email: "Some Fiserv services that rely on internet connectivity were interrupted. The majority have been restored and we are fully focused on restoring the remainder." Fiserv declined to name its internet service provider.

Customers on Twitter reported outages at Ikea, Forever 21, McDonald's, and Popeyes, as well as at local places like a car wash and the New Jersey Motor Vehicle Commission. Representatives from the businesses weren't immediately available for comment on Friday.

Chick-fil-A's payment machines weren't working earlier in the day, leading it to give out free meals. Miami International Airport put out a statement telling customers about a countywide outage with credit-card machines inside taxis.

Customers called out Fiserv on Twitter. "Our credit card payment processing system is currently out of service," the Texas State Board of Public Accountancy tweeted. "The outage occurred with First Data/Fiserv, which is one of the largest payment processing systems in the country."

In 2019, Fiserv acquired another payments firm known as First Data in a $22 billion deal. The acquisition reflected a trend of consolidation in the payments-processing industry amid the world's shift from cash to credit cards.

Another major payment provider, Global Payments, told Insider it does not process payments for any of the businesses impacted by the outage. Worldpay, a third major provider, did not immediately respond to Insider's request for comment.

Down Detector, which tracks outages, reported an increase in problems for people with Visa or Mastercard credit cards.

Seth Eisen, a Mastercard spokesperson, told Insider, "As far as Mastercard is concerned, we're operating normally today."

"Visa is aware of a service disruption with a third-party provider, used by some merchants, that is causing internet issues which may have impacted a small number of cardholders today," a Visa spokesperson told Insider. "Visa systems were not impacted."