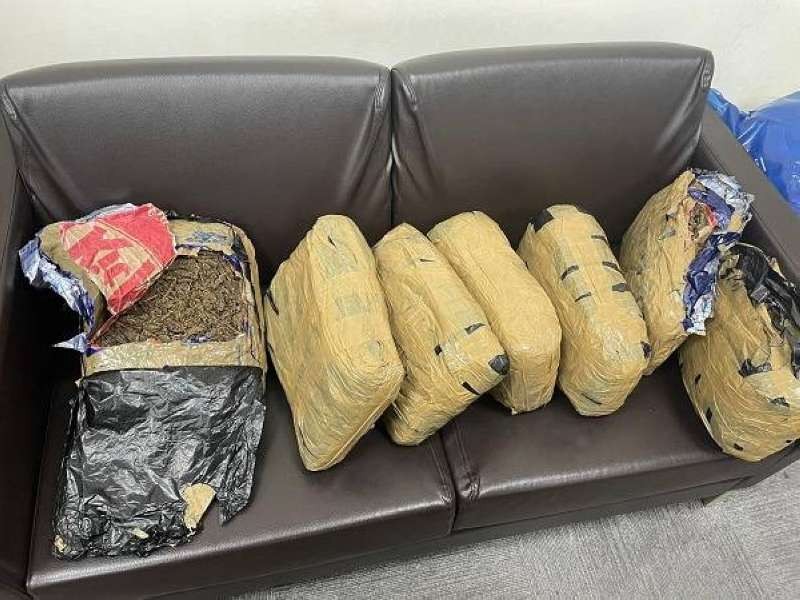 'Drugs sales in cyberspace crosses virtual threshold, destroying lives'
For those into the social media experience and cyberspace in general, it would not be a surprise to find various accounts promoting drugs of numerous functions or miracle treatments.
However, if people investigate the matter thoroughly they would discover that such accounts were fake and ran by gangs of dubious individuals eager to hook people to their products that most times turn out to be narcotics. In cyberspace, the sky is the limit; therefore, criminals might lure people in social media via accounts displaying some lude and attractive profile pictures promising sexual gratification or fake medicine touting treatment for aliments of all kinds.

Social media applications and cyberspace provide the necessary anonymity for felons to abuse society without leaving much of a trace, criminologist at Nottingham University Dr. Grace Robinson told KUNA via phone. She said that messaging through applications such as Snapchat allows people to chat with the text disappearing after a while, a factor, which criminals pounce upon to use in their illegal transactions. Robinson, also the head of British research and security consultancy institute "Black Box Limited", added that in the last couple of years, criminals have been heavily targeting young people, peddling their poison and illicit materials. She mentioned a research conducted with academics from University of Nottingham that showed an increase in social media usage in schemes to spread and sell illicit drugs. To find a solution, Robinson called on governments to step up age limits for the use of social media apps or the problem might become far worse.

Drug dealers fully exploit social media networks, digging their fangs deep in the youth using applications like Instagram and Snapchat for their own sick gains, affirmed the criminologist at the Royal Holloway University Leah Moyle. She revealed that a study she conducted with the Royal Holloway University had shown that 80 percent of those purchasing narcotics use social media apps. The majority thought that this method would keep the authorities at bay, Moyle added, who had a grim prediction that the easy accessibility of social media network would boost drug trafficking and usage. The United Nations warned that social media networks and encrypted messaging might worsen the problem. The World Drug Report 2022, issued by the UN, displayed an increasing purchase of illicit drugs via the Dark Web between January 2014 and January 2021 with a slowdown occurring only in January of 2022 in relation to authorities tightening the noose on Dark web outfits and cartels.


Evidence
The International Narcotics Control Board (INCB), a UN-backed independent organization based in Vienna, said that there was an increasing amount of evidence linking narcotics sales and use to social media platforms. The board called on governments around the world to set rules and regulations to fend off the evils of drugs trafficking and use to protect the world. Corroborating the link between social media platforms and narcotics peddling, the US Drug Enforcement Administration (DEA) said that shady individuals use social media to contact their clients without the fear of being caught.

The old scenes of selling drugs in dark and dank alleys are becoming more and more of a cliche and unless people wake up at homes, schools, and all places might be vulnerable to narcotics and its evils. There is a strong correlation between drug addiction and divorce, which has a devastating impact on society, Director of the Family Counselling Department at the Ministry of Justice Eman Al-Saleh said. Among the main reasons leading to drug addiction are family disputes and marriage problems, she told KUNA in an interview. Family problems cause a multitude of issues including depression, which when coupled with drugs leads a person into deep despair, she said.

The daily social and financial pressures also might spark psychological insecurity, and lack of emotional control with drugs coming into the scene masquerading as a solution touted heavily by those peddling this poison, she added. Dr. Al-Saleh noted that the husbands, sometimes, create unnecessary pressure and force wives to share their drug addiction or vice versa. She warned that drugs, as seen by addicts, offered feeling of happiness, excitements and enjoyment, but these sensations were momentary. Al-Otaibi (By Haitham Al-Sayed Saleh, Dhari Al-Dewaish & Salman Al-Mutairi