Cash App creator Bob Lee was remembered by peers as a "quintessential creator" as Elon Musk and Jack Dorsey shared stunned reactions to his death.
Tech executives took to social media to pour heartfelt tributes and stunned reactions to the fatal stabbing of Cash App creator Bob Lee on Wednesday.

Lee, also the former CTO of Square, died after he was stabbed in San Francisco on Tuesday morning, according to an NBC Bay Area report. The police have yet to identify a subject or announce any arrests related to the incident.

Lee's father, Rick Lee, said on Facebook that his son had moved with him to Miami last year.

"Bob would give you the shirt off his back," Rick Lee wrote. "He would never look down on anyone and adhered to a strict no-judgment philosophy. Bobby worked harder than anyone and was the smartest person I have ever known. He will be missed by all those that knew him."

Lee's brother, Tim Oliver Lee, wrote in a Facebook post that "I was so fortunate to grow up with him, and I feel like I've lost part of myself."

Rick Lee and Tim Oliver Lee did not respond to Insider's requests for comment.

Block CEO Jack Dorsey, who cofounded Twitter, called Lee's death "heartbreaking."

"It's real. Getting calls," Dorsey wrote on Nostr. "Bob was instrumental to Square and Cash App."

Lee joined Square, Jack Dorsey's fintech company, as its first CTO in 2010. At the company, the executive created Cash App, a mobile payment platform. In 2021, he became the chief product officer of MobileCoin, another fintech company that uses end-to-end encryption.

MobileCoin CEO Joshua Goldbard told Insider that Lee was "a force of nature," and described Lee in a statement as the "quintessential creator, leader, and consummate hacker."

"He helped to birth Android and CashApp into our world," Goldbard said. "Moby was his dream: a privacy-protecting wallet for the 21st century. I will miss him every day."

Tommy Sowers, the president of Fly Exclusive, shared photos of his time with Lee.

"Over the past 14 years, Bob brought me into his love of building tech, unlocked San Francisco a city he loved, and taught me I had another gear when I wanted to go home to bed at midnight (although Bob had multiple more gears)," Sowers said on LinkedIn. "We shared adventures roaming around the Yucatan and Italy and the simple loving of each other's families and our time together."

YCombinator CEO Garry Tan called Lee's death a "huge loss for the tech community and for San Francisco."

"We must remember his life and works," Tan said on Twitter. "We know so little about the circumstances and it's too early to speculate what happened yet. That area is filled with cameras so we will find out soon."
Renewed calls for safety in San Francisco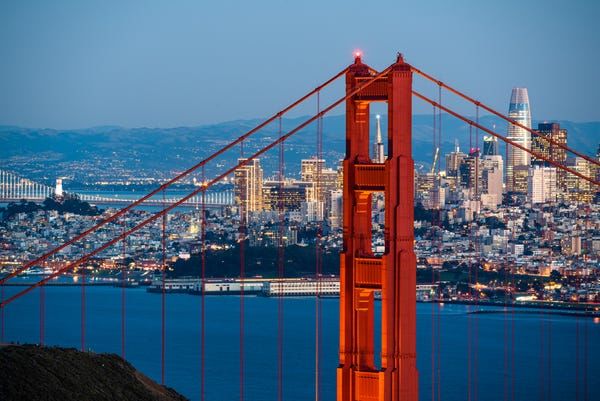 Lee's death has reignited concern among some tech leaders and others in the industry over the safety of San Francisco.

Brooke Jenkins, the San Francisco District Attorney, tweeted on Wednesday that there were no arrests yet, and offered a message of condolence to Lee's family. "We do not tolerate these horrific acts of violence in San Francisco," she tweeted.

The San Francisco police department must conclude its investigation before the DA's office can step in, Randy Quezada, communications director at the San Francisco District Attorney's office, told Insider.

"They need to talk to witnesses, gather evidence and then present it to us, and our office really steps in to evaluate the evidence and will then decide on charges," Quezada said.

"The investigation is very fresh," he said. "Until there's an arrest, we're standing by."

Elon Musk also commented on the tragedy on Twitter.

"Very sorry to hear that. Many people I know have been severely assaulted," Musk tweeted. "Violent crime in SF is horrific and even if attackers are caught, they are often released immediately," he added, without citing sources to back up the claim.

Former MMA fighter Jake Shields was one of the first people to comment on Lee's death on social media and has since continued to call for justice for the former executive.