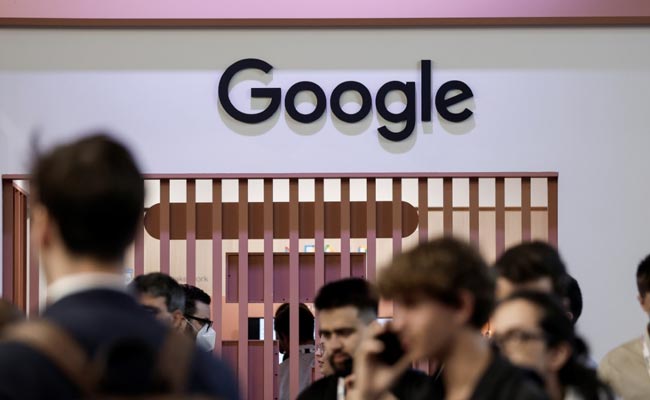 Google Rolls Out New Cost-Cutting Measures: Report
The company stated that these changes will help " reduce food waste and be better for the environment".
Google has reportedly announced some cost-cutting measures. The company has decided to focus on key matters, including "prioritising its work in AI," reported Business Insider.

The announcement was made in a memo released by Google, the report added. "This work is particularly vital because of our recent growth, the challenging economic environment, and our incredible investment opportunities to drive technology forward — particularly in AI," read the memo, which was signed by Ruth Porat, Google's chief financial officer, and Prabhakar Raghavan, the company search lead, on behalf of all PA and Functional leads.

As per the report, the company has also added that employees will longer be able to enjoy the benefits of cafes, micro kitchens among other facilities.

The company stated that these changes will help "reduce food waste and be better for the environment".

The memo read, "We're adjusting our office services to the new hybrid workweek. Cafes, MicroKitchens and other facilities will be tailored to better match how and when they are being used. Decisions will be based on data. For example, where a cafe is seeing a significantly lower volume of use on certain days, we'll close it on those days and put more focus instead on popular options that are close by."

This comes months after Google announced that the company will "cut 12000 jobs."

In a memo, Alphabet CEO Sundar Pichai said that the company had reviewed its products, people and priorities, leading to job cuts across geographies and tech. He said it's a "different economic reality".

"The fact that these changes will impact the lives of Googlers weighs heavily on me, and I take full responsibility for the decisions that led us here," said Pichai.

Last month, a group of employees at Alphabet Inc., Google's parent company, signed a petition calling for better treatment towards co-workers during the layoff process. Close to 1,400 people working at Alphabet Inc., in an open letter to Sundar Pichai, listed some demands, including the freezing of new hirings.