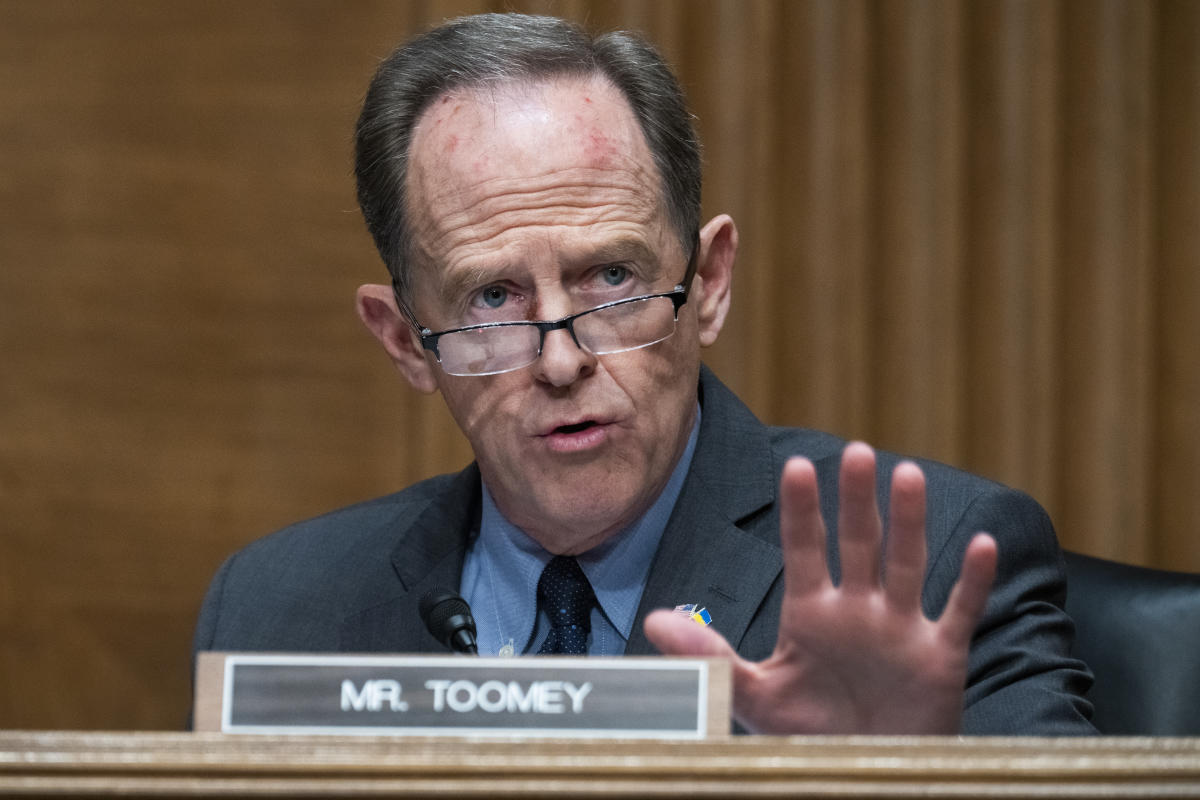 GOP Senator Toomey proposes new rules for stablecoins
Sen. Pat Toomey (R-PA) is proposing a new regulatory framework for stablecoins that would subject them to new federal disclosure requirements.
The new requirements would apply to so-called "payment stablecoins," defined as a convertible currency designed to maintain a stable value, widely used as a medium of exchange, issued by a centralized entity, and does not pay interest.

Toomey is preparing for the prospect of stablecoins — cryptocurrencies pegged to a fiat currency like the U.S. dollar — transitioning from being used mostly for trading in and out of cryptocurrencies to being used for actual payments of goods and services.

"While today stablecoins facilitate trading with cryptocurrencies, tomorrow stablecoins could be widely used in the physical economy," said Toomey, who is ranking member of the Senate Banking Committee. "They have the potential, among other things, to speed up payments and automate transactions."

In new draft legislation, Toomey is proposing creating a new federal license to allow companies to issue stablecoins while still allowing for the state-registered money transmitter status for many existing stablecoin issuers, or insured depository institutions to issue stablecoins.

The bill gives traditional banks the option to separate stablecoin issuance out from other banking activities and tailor rules specifically for overseeing stablecoins.

Legislation would also offer issuers the option to apply for a new federal license issued by the Office of the Comptroller of the Currency specifically for stablecoins that would grant them direct access to the Federal Reserve system. Given that access, issuers with the new OCC license would be subject to capital and liquidity requirements, reserve asset requirements, and risk management requirements.

Toomey's options for issuers contrast with the Biden administration's recommendations to only allow banks to issue stablecoins. The thinking is that a bank deposit product – like a stablecoin — offers the promise of redemption of money upon demand. Last November, the President's working group on financial markets tasked Congress with coming up with new regulations to police stablecoins.

To protect consumers, Toomey is proposing all stablecoin issuers would be subject to standard federal requirements, including disclosing the assets that back the stablecoin on a monthly basis and requiring reserves – assets that back the stablecoins – to be audited and disclosed on a quarterly basis. Issuers would also have to establish policies for redeeming stablecoins and whether redemption requests (getting one's cash back) would be met on time or with a lag.

The legislation would also require that stablecoin issuers clearly explain that stablecoins that do not offer interest are not securities. Toomey, who takes privacy seriously, would ensure privacy protections to transactions involving stablecoins and other virtual currencies.

Assets backing stablecoins would have to be equal to a market value of 100% of the par value of the payment stablecoins outstanding; and the cash and cash equivalents or high-quality liquid assets backing the stablecoins would need to be denominated in U.S. dollars.

Since these rules only apply to stablecoins used as payments and not securities, securities laws would not apply.