Soaring gas prices have increased demand for more energy-efficient, eco-friendly homes.
In a quiet corner of rural Northern Ireland, not far from the Mourne Mountains, the Golemboski-Byrne family lives off-grid in an energy efficient cottage. Husband and wife Steve and Claire renovated Lackan Cottage Farm themselves 10 years ago, adding solar panels, a small wind turbine, double glazing and heaps of insulation.

"Part of our thinking was, 'I don't want to wake up one morning and find out our electricity bill has doubled'. I didn't really think it would happen," says Steve.

But electricity prices have shot up in recent months. In Northern Ireland, for instance, suppliers have hiked bills by up to 30% in the first half of 2022, hot on the heels of rises last year. Yet higher prices are expected in the autumn.

It's all part of the energy crisis facing Europe and other parts of the world, partly down to a lack of natural gas, which is burned in power stations to generate electricity. Russia's invasion of Ukraine has further exacerbated the situation, since Russia is a major gas supplier. Fears of a worsening shortage have pushed market rates upwards. (Read more about alternatives to Russia's natural gas.)

The skyrocketing cost of living is causing serious problems for homeowners, some of whom are having to choose between buying food and heating their houses. People who live in highly energy efficient, or energy self-sufficient, properties are protected from some of these cost rises – but not all, says Steve. His family still has a diesel car, for instance.

"It's going to hit food, it's going to hit the cost of transport. We're not immune from it," he says.

At least the price of electricity or fuel for home heating is not a worry. The Golemboski-Byrnes generate their own energy on-site and harvest wood from their farm to burn in the coldest months of the year.

Getting to this point wasn't easy, however. Steve notes that he and Claire had an extremely low income for several years and, prior to moving to the cottage, lived in a converted horse lorry. But they found clever ways of upgrading their new home, such as installing solar panels they got from a church in Belfast that was discarding them in favour of new ones. After some cleaning, the second-hand panels functioned perfectly well.

Key to the project was improving the house's insulation. The couple installed new, double-glazed windows, refreshed the walls with plaster made from lime and hemp fibres, and packed the roof with a layer of sheep's wool 50cm (1.6ft) deep.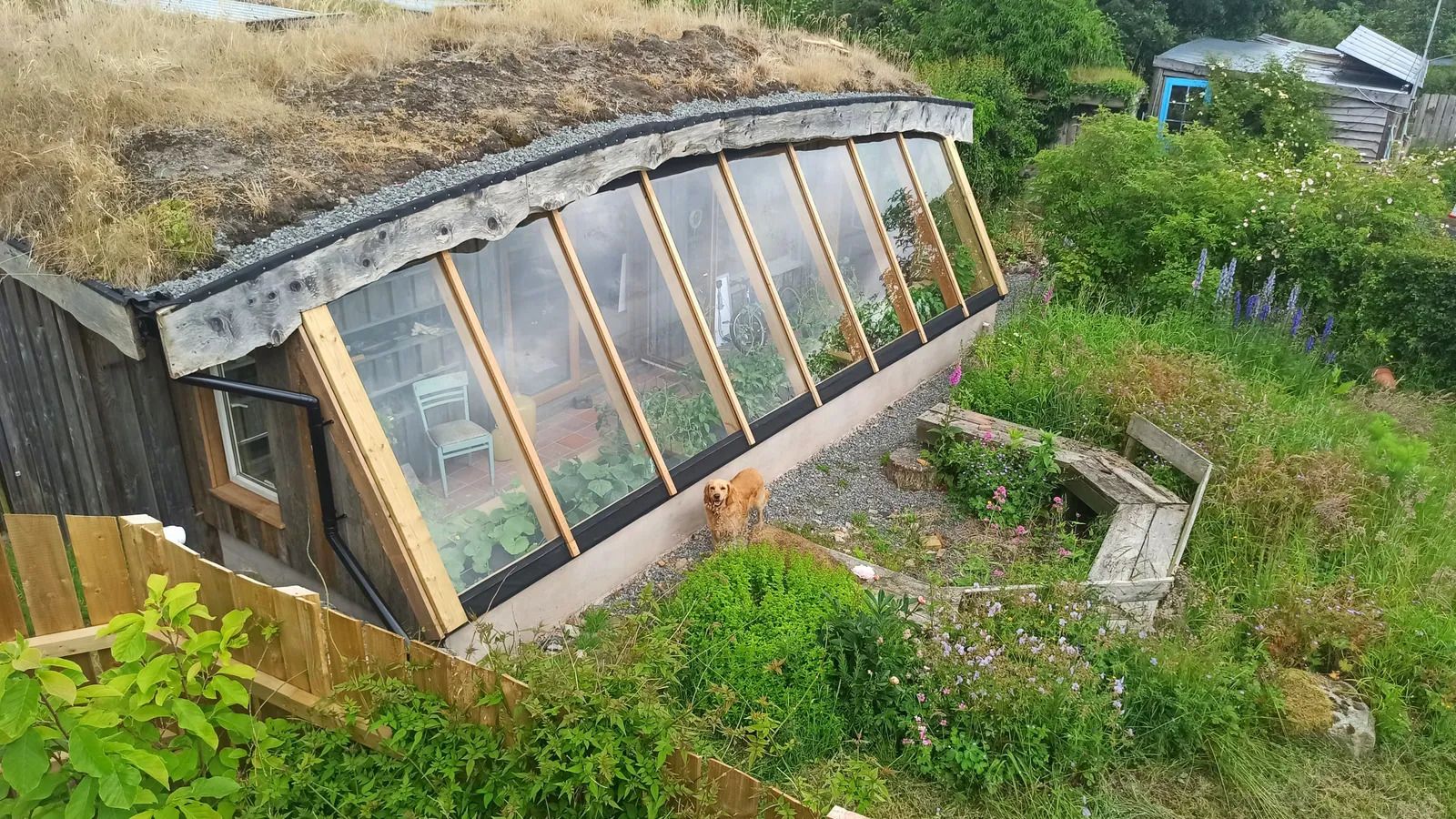 Lackan Cottage Farm in Northern Ireland has been retrofitted with solar panels, a small wind turbine and double glazing.

Steve, who now sells solar panels, says interest in the devices has risen noticeably in the last few months. Claire adds that the pair have had more enquiries than usual in recent weeks about their way of life. "I think they can see the point of it now," she says, referring to the fact that so many people are facing soaring energy bills.

"It may have been brought to a head by [the Russian invasion of] Ukraine and Covid, and to an extent maybe Brexit, but sooner or later we were likely to end up where we are just because of all the issues around climate change and oil being used less," says Steve.

This whole approach of retrofitting – turning leaky, energy inefficient properties into cheap-to-run 21st Century homes – has been around for decades. But it is gaining ever more traction as prices rise and properties continue to age becoming even less energy efficient over time. This is forcing people to consider their household's energy security.

Jo Patterson leads the Low Carbon Built Environment team at Cardiff University's Welsh School of Architecture. She has assessed dozens of energy retrofits and says the benefits are manifold. Her research suggests that homes become warmer, less humid and cheaper to live in. She mentions one recent project to retrofit six bungalows in Swansea, southwest Wales. "They were in really poor condition, probably they would have been demolished," she says.

But with solar panels, a battery for storage, and improved insulation their occupants soon found themselves paying just £5 ($6.50) for their energy every month during the summer, at last year's prices. While winter bills are bigger, for the whole year the homeowners were paying a maximum of £500 ($650) versus £1,500 to £2,000 ($1,950 to $2,600) prior to the retrofit.

The hurdle is the cost of doing the renovations in the first place, says Patterson. Having watched as the funds required to renovate a small, two- or three-bedroom property fell to around £30,000 ($39,000) in recent years, the price has since bounced back up again to around £60,000 ($78,000). This is partly due to greater efforts in more recent projects to reduce heat loss, which costs more initially, and also a roughly 30% rise in building materials costs in the last two years alone.

The situation is "heart-breaking" she says, adding, "it's almost like a vicious circle." Rising energy prices push the cost of lots of other things – including building materials – higher too, making it prohibitive to retrofit homes and reduce energy consumption, she explains.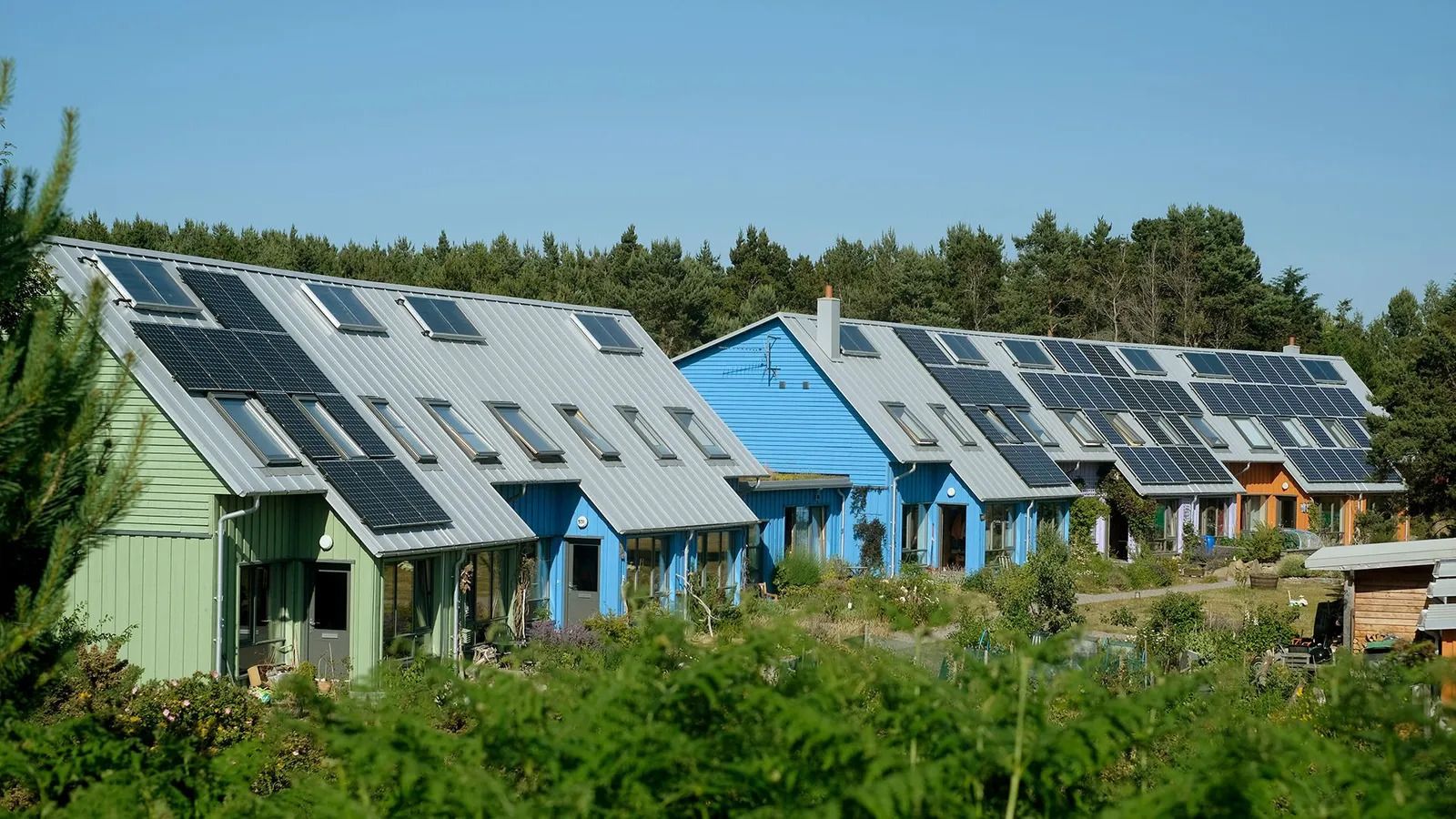 By installing solar panels and improving insulation, households can drastically lower their energy bills.

In one 2017 paper, Patterson and colleagues assessed five retrofitted houses in terms of energy savings. The savings for their occupants were found to be between £400 and £620 ($520 and $806) per year at the time, though the cost of carrying out the renovations ranged from £23,800 ($30,945) to £30,500 ($39,656) – meaning it would take around half a century to recoup that expense. The additional benefit of this work, however, is reduced CO2 emissions. Emissions associated with the houses in the study fell by between 50% and 75%.

Globally, buildings and construction projects are responsible for a hefty volume of emissions. In terms of worldwide energy-related emissions, 10% comes from the construction industry, for example. Some building materials, notably concrete, are known to be particularly troublesome in environmental terms. Concrete is behind about 8% of total CO2 emissions, for example. Some advocate the use of alternatives, from wood to compressed waste paper, instead.

There are things people can do on a budget, Patterson stresses. Patching small holes around pipes in exterior walls, replacing broken or poorly sealed windows, avoiding leaving TVs and other appliances on standby and drawing curtains or blinds when it gets dark outside can all help keep homes warmer for longer. A combination of small measures like this alone could reduce household energy bills by about 10%, she estimates.

Claire Golemboski-Byrne points out that simply becoming more proactive about monitoring your energy use is a key first step towards reducing it. This could mean literally keeping track of the electricity or gas meters in your home and changing your behaviour to slow the steady upward spin of those numbers.

There's no telling what you might save as a result of such scrutiny. Jeff Wilson, US TV host and author of The Greened-House Effect, about his own energy retrofit project, realised that his gas company was charging him a monthly fee of $30 (£23) just to remain connected to their system.

"I was paying more for the fee than the fuel that was serving a furnace and a water heater," he says.

Wilson had already made big strides in retrofitting his 1940s home to become highly energy efficient and so, by switching to an electricity-powered water meter, he was able to go "all-electric" and ask his gas company to cut his supply.

In Wilson's case, his house in Athens, Ohio is powered by solar panels and mains electricity supplied by a local firm that has increased its reliance on renewable energy in recent years. He did a lot of the retrofitting work himself, which helped reduce costs significantly. So much so that the work paid for itself – in terms of energy bill savings – in just seven years.

He says that among the rewards that come with making your home more energy efficient is the improvement in energy self-sufficiency. "It's good for our energy security," he says.

Retrofitting can be done on a big scale, if the funds to pay for it are there. But there are motivating factors besides carbon emissions and living costs. Both the UK and European Union will raise the minimum energy efficiency rating for rented accommodation between now and 2030, meaning that many landlords now have no option but to improve the energy performance of their properties.

For owners of apartment blocks the costs could be hefty but German company Ecoworks has developed a prefabricated façade designed to bolt on to existing buildings, adding not just a layer of insulation but also ventilation ducts, pipework and better windows.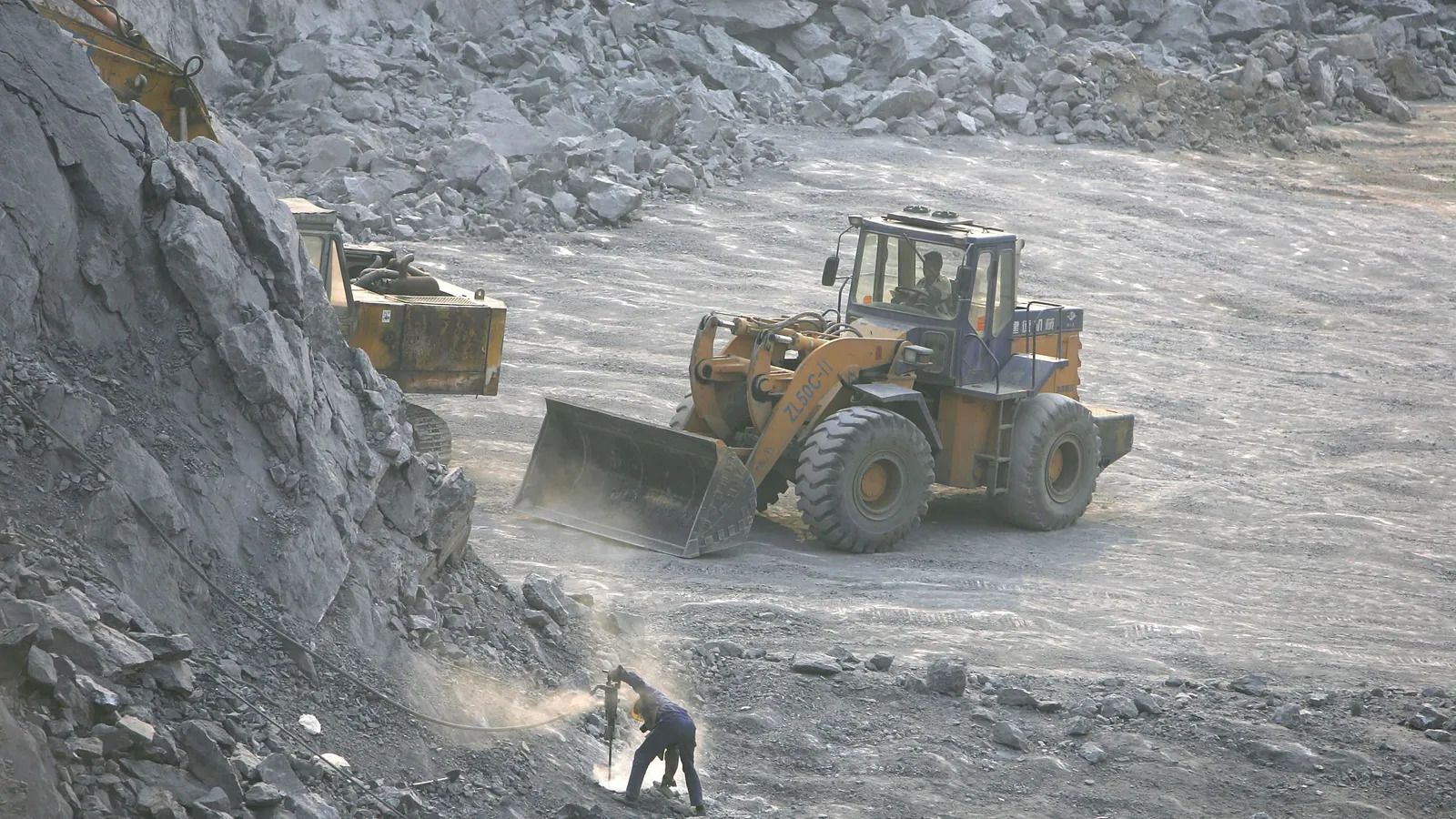 Globally 10% of energy emissions come from the construction industry.

"You have a new skin around the old building," says founder Emanuel Heisenberg. It is very quick to install, he says, adding that a single apartment could be upgraded in less than a day.

This energy-saving skin is also designed to bring heat from a heat pump system located in the basement to flats on the storeys above. Solar panels on the roof help to reduce demand on the mains supply.

Ecoworks plans to retrofit multiple buildings in Germany this year, covering up to 150 individual dwellings.

Heisenberg notes that the current cost of this approach is more than a conventional energy retrofit – but government subsidies available in Germany reduce that outlay can make it, overall, slightly cheaper than conventional alternatives, depending on configuration. Plus, landlords may choose to add another storey to their property or an extension at the time of installation, which would allow them to increase their number of tenants and boost income at the same time.

Heisenberg, Wilson and Patterson all agree that government intervention is required to accelerate energy retrofitting projects across Europe. Funding programmes and grants would help reduce the otherwise significant costs to homeowners.

Companies also require encouragement to train staff in new technologies and renovation techniques, says Patterson, who notes that it is sometimes difficult to find a broad range of solar panel suppliers for retrofitting works in the UK. For an upcoming project, she has only received proposals from two firms offering to install the panels and batteries.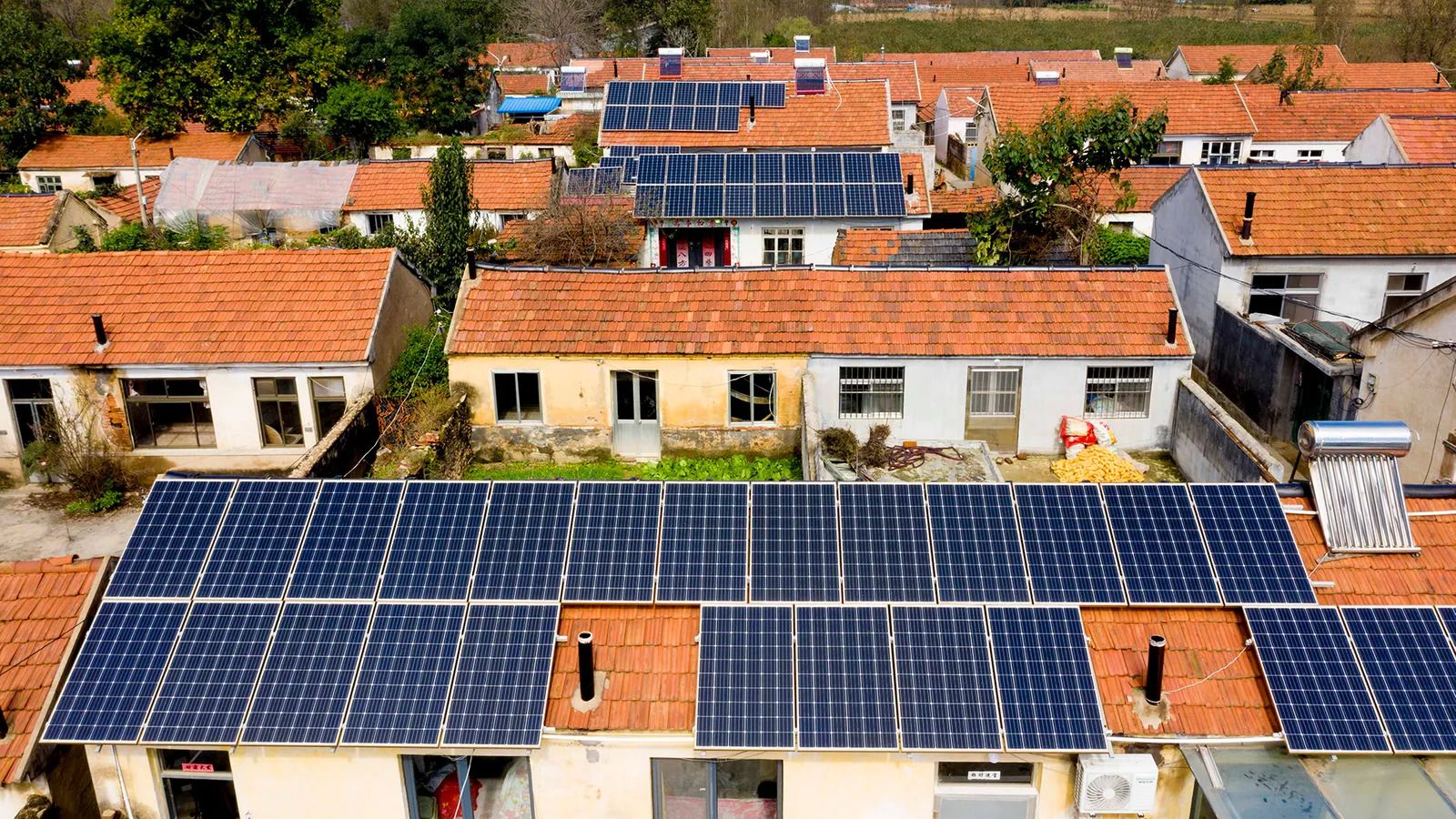 Demand for solar panels has increased in recent months due to rising gas prices.

"The market is so small that the prices are going to go up because there's no competition," she says, noting how government investment has not always been consistent. "It is partially because of the stop-start investment in different programmes of grants so the market couldn't grow consistently."

Steve Golemboski-Byrne also says more government support is needed to enable others to follow in their footsteps. It would be unreasonable, he says, to ask everyone to make the same sacrifices that they did.

"We shouldn't be expecting the whole nation to sort this stuff out individually," he says. "If we want national energy security, the government is going to have to become involved on a much bigger level."