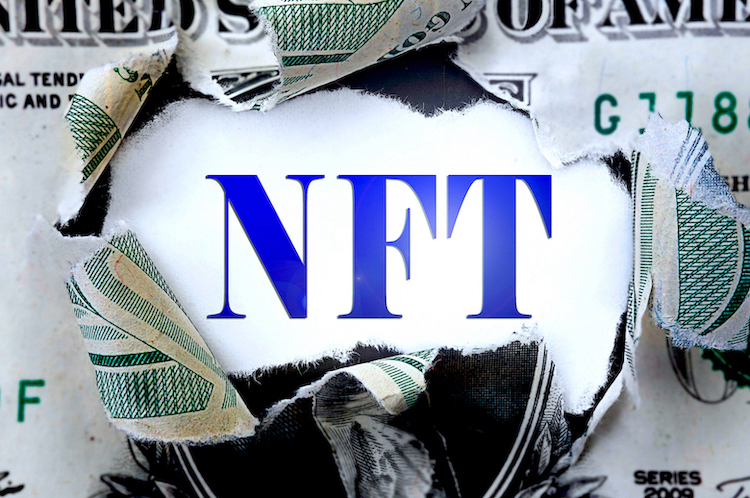 IRS is probing the dark web to look for cryptocurrency and NFT tax evasion
Tax evasion using cryptocurrencies is "replicating" with nonfungible tokens and other new crypto-related products, according to IRS Commissioner Charles Rettig.
In testimony before the Senate Finance Committee, Rettig said Tuesday the U.S. fails to collect as much as $1 trillion in taxes owed each year in part due to the explosion in cryptocurrencies, which are difficult for the agency to track and tax.

Rettig said the crypto economy — now valued at over $2 trillion globally — continues to expand, specifically mentioning NFTs, as an example.

"So now we have these nonfungible tokens, which are essentially collectibles in the crypto world," Rettig said. "These are not visible items by design. The crypto world is not visible."

"In the criminal context, the IRS criminal investigations, cybercrime unit has been spectacular operating in the dark web, engaging with cryptocurrency-related transactions," Rettig added.

Answering a question from Republican Sen. Rob Portman of Ohio — who said he is working on a bill to require more reporting and disclosure around crypto transactions — Rettig noted that "absolutely, reporting with respect to cryptocurrencies would be important."

Cryptocurrencies are taxed by the IRS as capital assets, not currencies. Thus, holders of the cryptocurrency are required to pay capital gains taxes if they sell their crypto for a profit or use it for a purchase. Tax experts say many crypto holders are either unaware of the requirement or avoiding the tax.