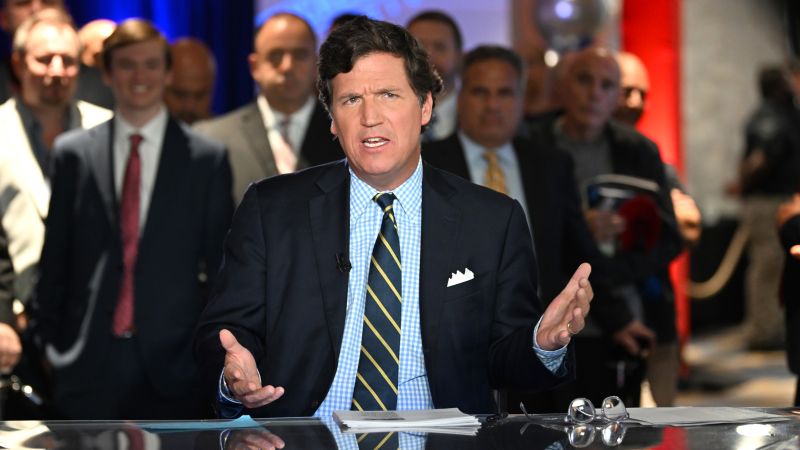 Justice Department Opens Criminal Probe into Leaked Fox News Footage
The Justice Department has opened a criminal hacking probe into the leaked behind-the-scenes footage of fired Fox News host Tucker Carlson.
The investigation is focused on the unauthorized access and disclosure of electronic communication, and Fox News is considered a potential victim-witness in the case.

Media Matters and Vice News have published leaked footage of Carlson, and the Justice Department has said that the investigation is connected to those publications.

The FBI executed a search warrant at the home of Timothy Burke, a former journalist and media consultant, as part of the case.

Burke denies any wrongdoing and has not yet seen an affidavit supporting the search warrant.

Tucker Carlson has not responded to a request for comment.