In April, KFC Canada announced free delivery on orders over $35. Today, one customer responded: "Can I buy with my DOGE please?"
KFC Canada answered: "We accept cash, card, and dogecoin."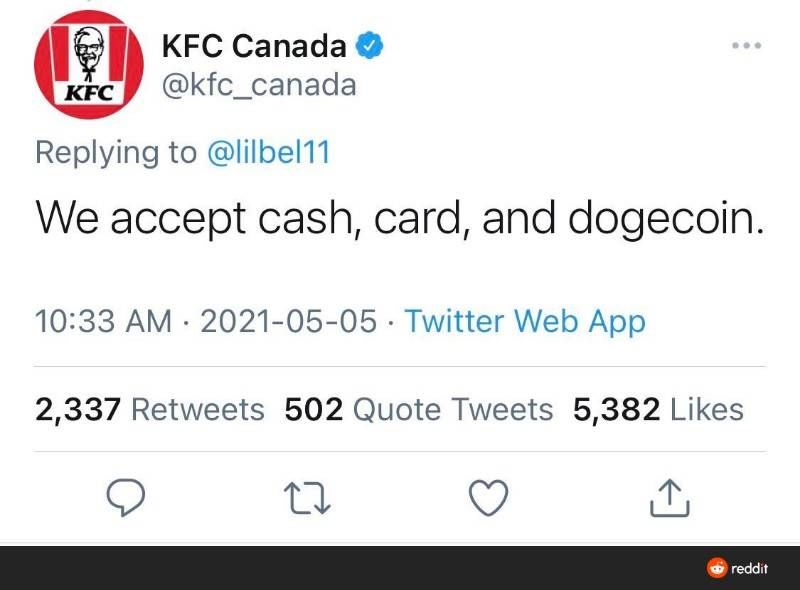 The tweet received approximately 2500 retweets, 500 retweets with comments, and 5800 likes.

However, currently, the KFC website does not show any option to pay with Dogecoin. Rather, it only shows options to pay by credit card and Google Pay.

It should be noted that KFC Canada has accepted cryptocurrency in the past. In 2018, it ran a promotion that allowed users to buy a chicken bucket for Bitcoin. That means the company accepting cryptocurrency is not entirely out of the question.