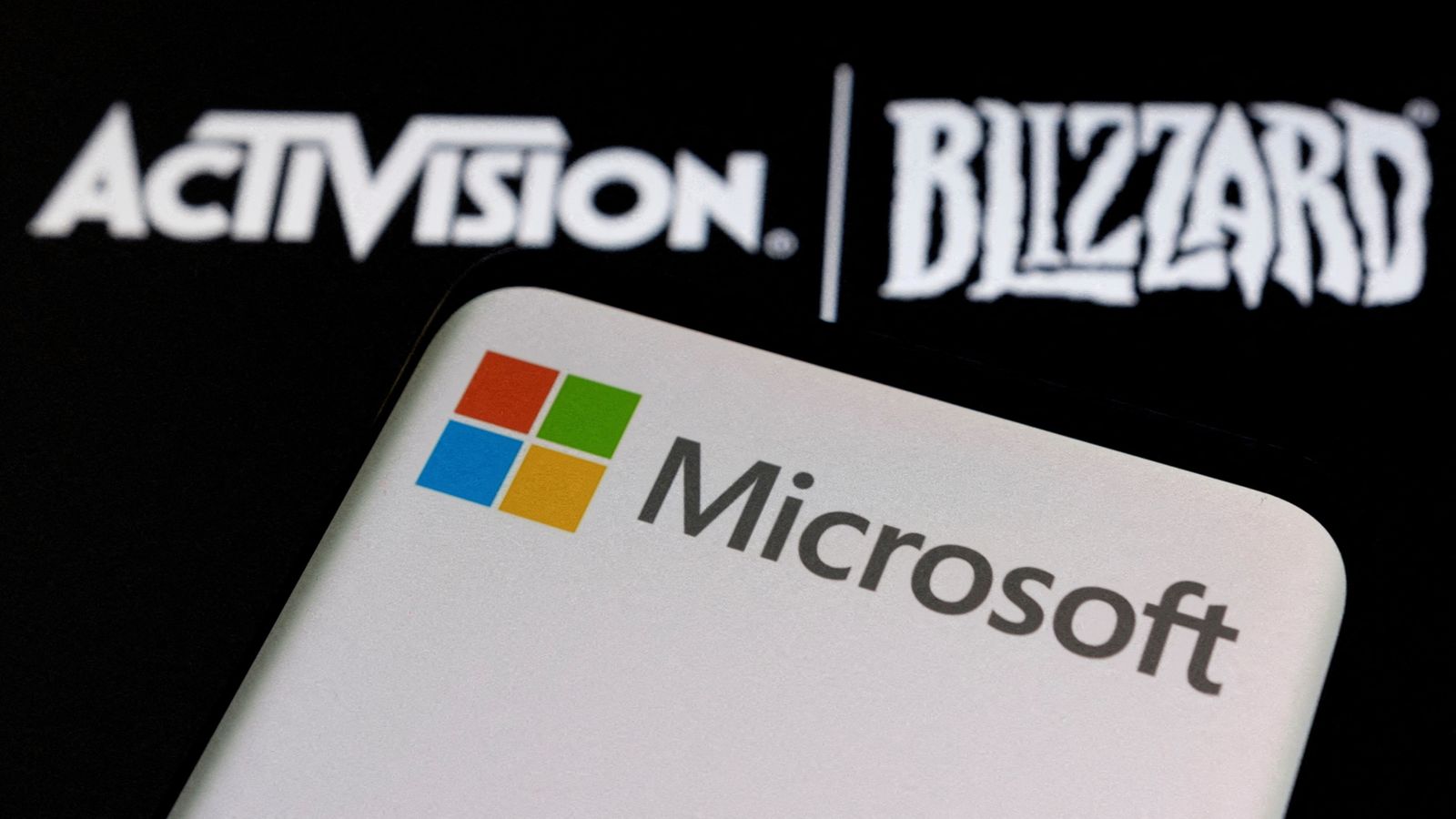 Microsoft's $69 Billion Acquisition of Activision Blizzard Faces Regulatory Scrutiny and Consumer Backlash
Microsoft is close to securing its $69 billion acquisition of Activision Blizzard, one of the largest gaming companies in the world.
However, the future for gamers remains uncertain.

The merger has faced significant backlash over concerns that it would give Microsoft too much power and limit choice for gamers.

Regulators fear that popular games developed by Activision Blizzard could be made exclusive to Microsoft's Xbox console, making games for other consoles like Playstation and Nintendo unavailable.

The tension surrounding the deal stems from Microsoft's history of acquiring game developers and making their games exclusive to Xbox.

For example, after Microsoft purchased Bethesda in 2020 for $7.5 billion, executives promised that some future titles created by the studio would be exclusive to Xbox and PC users.

Activision Blizzard's popular games include Call of Duty, World of Warcraft, and Candy Crush.

The latest Call of Duty game, Modern Warfare II, made $1 billion in its release weekend alone.

Microsoft has signed agreements with Sony and Nintendo to ensure that Call of Duty will be available on their consoles if the merger goes ahead.

However, it is unclear what will happen to other popular titles developed by Activision and whether full access to the series will be renewed after the agreed period.

The UK's Competition and Markets Authority (CMA) has paused Microsoft's appeal against its decision to block the takeover and will spend six weeks considering the company's amended offer.

The deal also faces opposition from a group of individual plaintiffs who have asked America's Supreme Court to temporarily halt the acquisition.

In conclusion, while Microsoft may have cleared most of the major obstacles in its path to acquiring Activision Blizzard, the future for gamers remains uncertain.

The regulator's assurances to competitors, gamers, and regulators across the world are limited, and it remains to be seen whether the merger will result in a limited choice for gamers and end up giving Microsoft too much power in the gaming industry.