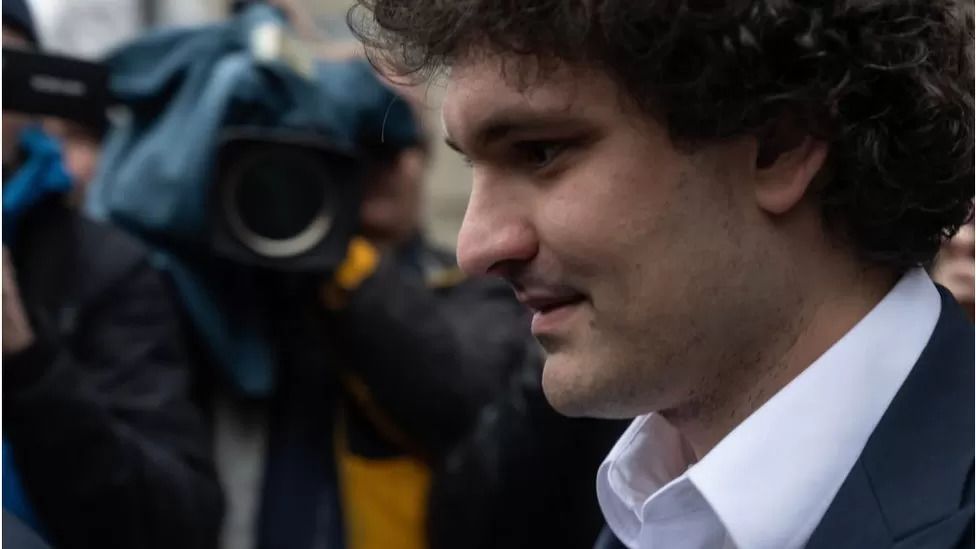 Sam Bankman-Fried hit with four new criminal charges
The former boss of collapsed crypto exchange FTX has been hit with four new criminal charges accusing him of conspiring to make illegal political donations and to commit bank fraud.
Sam Bankman-Fried has already pleaded not guilty to defrauding customers and investors.

FTX filed for bankruptcy last year, leaving many users unable to withdraw their funds.

Mr Bankman-Fried now faces a total of 12 criminal charges.

A spokesman for Mr Bankman-Fried declined to comment.

Regarding the latest charges, prosecutors accused Mr Bankman-Fried of conspiring with two other former FTX executives to donate tens of millions of dollars to influence US politicians to pass laws favourable to the company.

The donations were allegedly made through "straw" donors or with corporate funds, allowing Mr Bankman-Fried to evade contribution limits, prosecutors said.

They claimed Mr Bankman-Fried told one executive to donate to left-leaning candidates and the other to Republicans, with many donations funded by his Alameda Research hedge fund and including FTX customer funds.

Mr Bankman-Fried has already pleaded not guilty to claims that he used customer deposits at FTX to fund Alameda Research, buy property and make political donations.

He was released after his arrest on a $250m (£208m) bail package in December.

But he faces more than 100 years in prison if convicted.

Judge Lewis Kaplan set a trial date of 2 October.