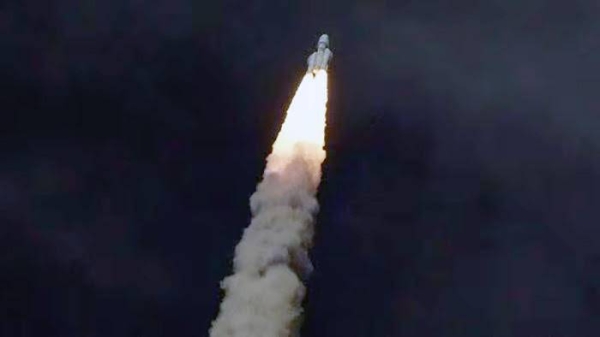 Singapore's DS-SAR Satellite Successfully Launched into Orbit aboard ISRO's PSLV Rocket
Singapore's satellites successfully launched into orbit.
On December 13, 2021, the Indian Space Research Organization (ISRO) launched a PSLV rocket from the Satish Dhawan Space Center in Andhra Pradesh, India.

The rocket was carrying seven satellites, including the DS-SAR, a Radar Imaging Earth Observation satellite developed in partnership with the Government of Singapore's Defense Science and Technology Agency and ST Engineering.

After a successful launch, all seven satellites were placed in their intended orbits.

The DS-SAR satellite will be used to support the satellite imagery requirements of various agencies within the government of Singapore.

The other co-passenger satellites included VELOX-AM, a technology demonstration microsatellite, ARCADE Atmospheric Coupling and Dynamics Explorer, SCOOB-II, NULloN, Galassia-2, and ORB-12 STRIDER.

These satellites were developed by various organizations and universities, including the Bengaluru-headquartered space agency.

The mission was undertaken by ISRO's commercial arm, NewSpace India Limited.

Once operational, the DS-SAR satellite will provide all-weather day and night coverage, with the ability to image at 1m resolution at full polarimetry.

The launch marked the 58th flight of PSLV and the 17th of PSLV in core alone configuration.

ISRO posted on Twitter, "PSLV-C56/DS-SAR Mission: The mission is accomplished.

PSLV-C56 vehicle launched all seven satellites precisely into their intended orbits.

Thanks to @NSIL_India and Singapore, for the contract." The successful launch of the satellites is a significant achievement for both ISRO and Singapore, and will help improve the imagery requirements for various agencies within the government of Singapore.