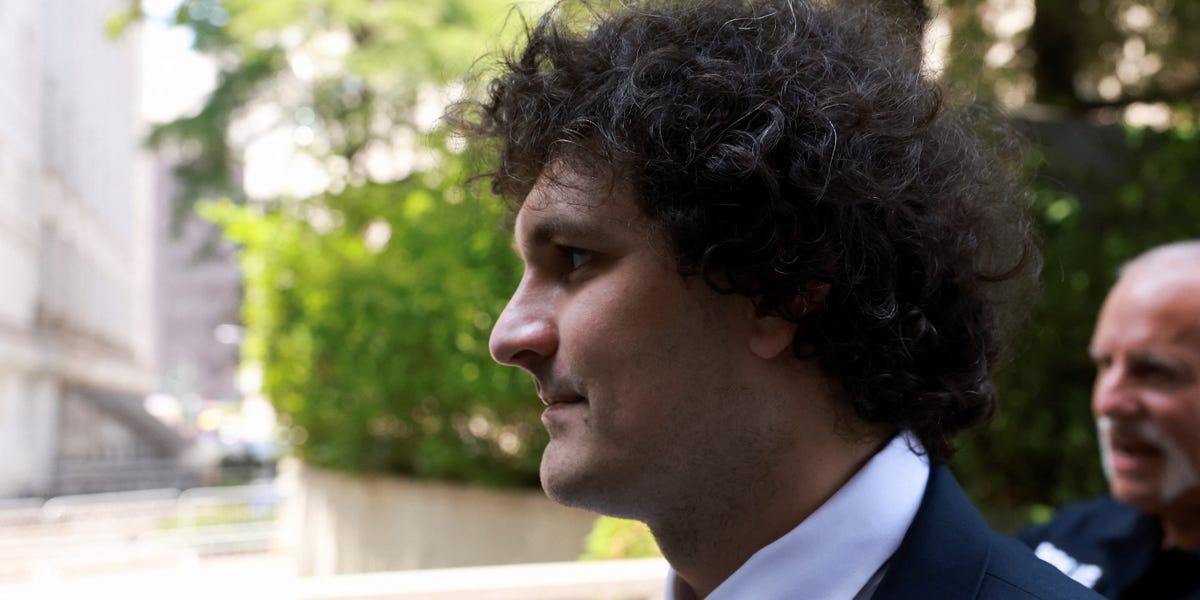 The bribe is about to expire: Sam Bankman-Fried may soon go to jail for alleged witness tampering after leaking Caroline Ellison's diary entries
Prosecutors accuse Bankman-Fried of sabotaging a key witness' credibility in his impending trial by leaking intimate diary entries
Sam Bankman-Fried, the prominent entrepreneur and founder of FTX cryptocurrency exchange, might face jail time over allegations of witness tampering. Prosecutors are pushing for his house arrest to be overturned after he reportedly revealed private diary entries of his ex-girlfriend, Caroline Ellison, to a journalist at The New York Times.

During a hearing at the Manhattan federal court on Wednesday, Assistant US Attorney Danielle Sassoon argued that Bankman-Fried's disclosures, combined with previous interactions with FTX's general counsel, constituted witness tampering. "No set of release conditions can ensure the safety of the community," she asserted.

Subsequently, US District Judge Lewis Kaplan issued a gag order, restricting Bankman-Fried, his legal counsel, and representatives from discussing the case. Kaplan will take another week to review additional documents from the prosecution and defense before deciding whether to revoke Bankman-Fried's bond conditions.

The diary entries in question reportedly belonged to Caroline Ellison, Bankman-Fried's former girlfriend and CEO of his hedge fund, Alameda Research. Ellison had confessed to participating in a fraudulent scheme to mislead investors into backing FTX, his cryptocurrency fund. As per reports, she is expected to testify against him at his trial scheduled for October.

The diary entries allegedly exposed her inner turmoil and insecurity while working with Bankman-Fried. Post their leak, the prosecutors accused Bankman-Fried of intentionally undermining Ellison's credibility as she prepares to testify against him.

During the Wednesday hearing, prosecutors insisted that home confinement was insufficient to control Bankman-Fried's actions and requested the judge to incarcerate him. Sassoon expressed, "With this defendant, where there's a will, there's a way. And with this defendant, there is certainly a will."

Bankman-Fried's extensive contact with journalists, involving more than 100 emails and 1,000 calls, prosecutors claim, amounts to witness tampering. They further assert that Bankman-Fried dialed the New York Times journalist, who wrote the story based on the leaked entries, over 100 times.

In their recent filing, prosecutors requested the court to limit extrajudicial statements by key figures in the case. They painted Bankman-Fried's actions as a blatant "attempt to interfere with a fair trial by an impartial jury."

Bankman-Fried's defense has accepted a gag order but contends that their client was within his rights to share Ellison's entries with a journalist. Furthermore, they added, this move only served to tarnish his reputation.

Ellison had pleaded guilty in December to charges including conspiracy to commit money laundering and wire fraud. She agreed to cooperate with the criminal investigation as part of a deal.

Both Bankman-Fried's and Ellison hope that the bribe they paid over the year will help them out of this case as well.