Air Mobility Command has directed its refueling and cargo planes to obscure the majority of identifying information painted on the aircraft, citing national security concerns — an unusual move that is alarming to government watchdogs.
James Stewart, a spokesman for Air Mobility Command, told Military.com in an emailed statement that airmen's missions take them around the globe and often involve sensitive movements of cargo — the main reason behind the change.

"Understandably, we have concerns about the operational security impacts to these missions in the modern era of on-demand, real-time information," Stewart said. "Subdued paint schemes that limit identifiable information is one way we are taking a hard look at how we operate to ensure our ability to continue to deliver for America and our allies and partners around the world."

Air Mobility Command did not disclose other details in its statement, such as how many markings would be hidden on its planes and which ones it will apply to.

"Because of operational security concerns, we cannot provide specifics, though our aircraft will maintain markings as required by law," Stewart said in the provided statement.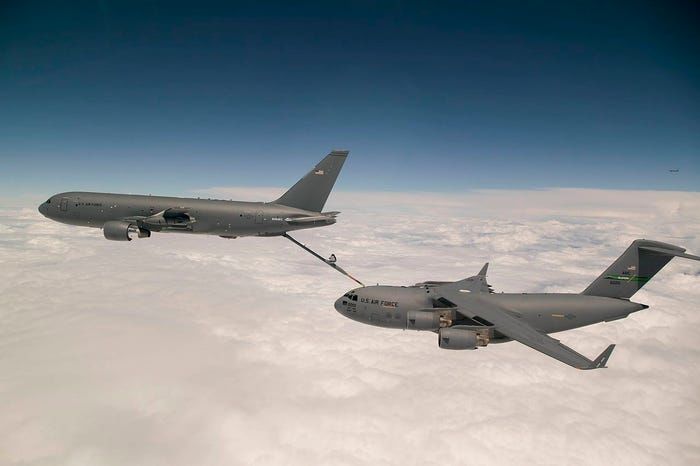 The change in the paint schemes, first reported by Aviation Week, comes a little more than a month after Air Mobility commander Gen. Mike Minihan sent a memo to his service members telling them to prepare for a war with China and warning them that it could be coming as soon as 2025.

But despite AMC's stated justification of national security concerns, the new move to obscure some identifying info on planes is both alarming and puzzling to government watchdogs and transparency advocates.

Jason Paladino, an investigator for the nonprofit Project On Government Oversight, told Military.com in an interview Wednesday that, while it may be seemingly minor, the move is making information less available to the public for a seemingly unclear and unjustified reason.

"This is a data point that was previously available to the public that this command, it seems, is deciding for operational security reasons that it won't get into, that the public doesn't have a right to know, which I do think is concerning," Paladino said.

Air Mobility Command's aircraft — such as C-17 Globemaster IIIs, KC-135 Stratotankers and C-130 Hercules — are clearly identifiable as Air Force planes without the markings and, without a clear justification provided by officials for the change, Paladino said it's puzzling why they'd resort to tail markings and scrubbing unit numbers.

"At the end of the day, it's still very clearly an Air Force plane unless you're going to start painting them white or something," Paladino said. "My guess is, an experienced observer of military aircraft movements, this isn't gonna prevent them from [tracking]. It might make it a little difficult. But most of the people who really track this stuff aren't out there with cameras by the runways anymore."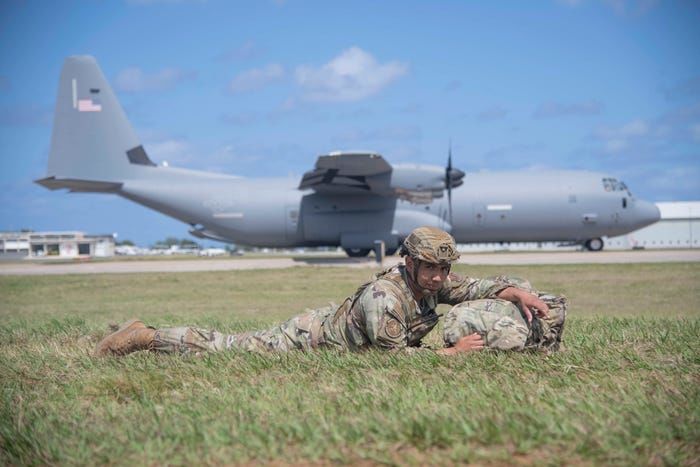 Some of these new subdued paint schemes are already on display. A February 2 Department of Defense photo from 92nd Air Refueling Wing of a KC-135 Stratotanker showed none of the typical tail and unit markings on the aircraft. A Feb. 23 photo from the 23rd Wing Public Affairs showed a C-130 with few markings other than the American flag.

The Project on Government Oversight has detailed numerous ways in which the Department of Defense has slowly obscured information to the public in recent years, ranging from less clarity on overseas airstrikes to troop deployments abroad.

Jodi Vittori, a retired Air Force lieutenant colonel and a professor at Georgetown University who specializes in government transparency, told Military.com in an interview Wednesday that this decrease in transparency from the Pentagon as a whole is alarming.

"The good governance community has seen transparency from the Department of Defense shrink over the years," Vittori told Military.com. "We're getting less and less information, not more, lately, and that's been a troubling and difficult issue for civil society organizations to be able to monitor their own military."

Minihan's memo, which was leaked in late January, highlights the mentality and war footing on which he's placed Air Mobility Command, which has historically been used as a support organization for combat operations.

But the four-star general explained in the memo he wants his airmen to have "the full understanding that unrepentant lethality matters most."

Air Mobility Command played a major role in the Afghanistan evacuation in 2021 and continues to help deliver weapons and aid to Ukraine in its fight against Russia.