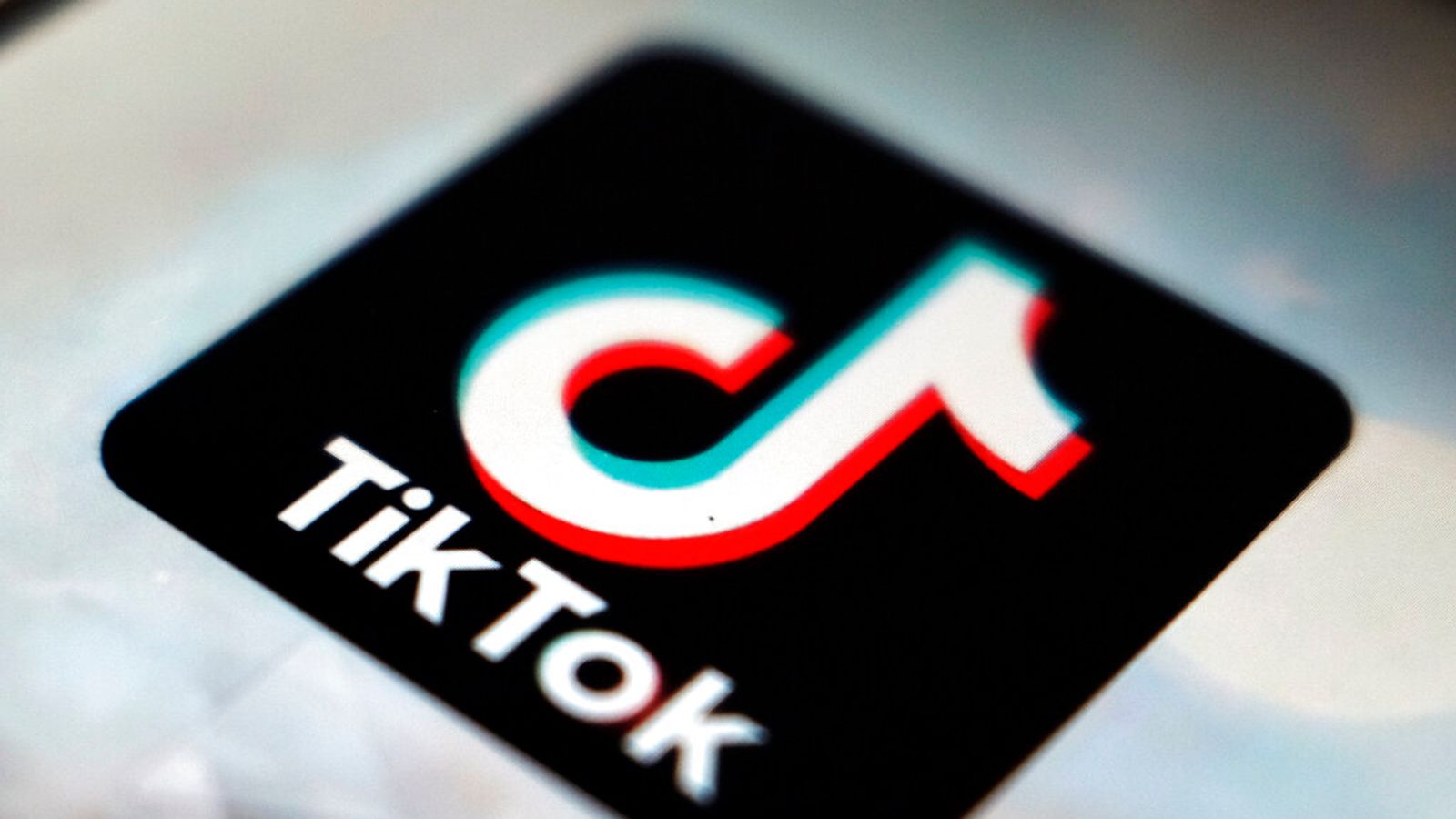 TikTok banned from UK government phones
Oliver Dowden has announced that TikTok is banned from government devices, following in the footsteps of the EU Commission and several US administrations - amid growing concerns around the Chinese-owned video app.
TikTok has been banned from UK government phones amid security concerns around the Chinese-owned video app, Cabinet Office minister Oliver Dowden has announced.

In a statement to parliament, Mr Dowden said there "could" be a risk to how government data and information is used by the app.

He said that while TikTok use is "limited", banning it is good cyber "hygiene" - and brings the UK in line with the US, Canada and the EU.

Labour said Mr Dowden was "closing the stable door after the horse has bolted" by delaying bringing in the ban.

The video-sharing app has been under increasing scrutiny over its security and data privacy, with concerns it could be used to promote pro-Beijing views or gather user data - something TikTok strongly denies.

The EU Commission and more than half of US states and Congress have already introduced a ban over concerns around potential cyber attacks.

Mr Dowden stressed the government was not advising people against using TikTok in a personal capacity.

He told MPs: "This ban applies to government corporate devices within ministerial and non-ministerial departments, but it will not extend to personal devices for government employees or ministers or the general public.

"That is because, as I have outlined, this is a proportionate move based on a specific risk with government devices."

The cabinet office said the move was being taken because TikTok users are required to hand over data including contacts, user content and geolocation data.

Mr Dowden said the ban took "immediate effect" on Thursday.

He said there will be "limited exemptions" on some government devices made on a "case by case basis" where the app is required for work purposes.


TikTok: Ban 'driven by geopolitics'

TikTok, owned by Chinese internet company ByteDance, said it was "disappointed with this decision".

A spokesperson said: "We believe these bans have been based on fundamental misconceptions and driven by wider geopolitics, in which TikTok, and our millions of users in the UK, play no part.

"We remain committed to working with the government to address any concerns but should be judged on facts and treated equally to our competitors.

"We have begun implementing a comprehensive plan to further protect our European user data, which includes storing UK user data in our European data centres and tightening data access controls, including third-party independent oversight of our approach."

The ban will also likely anger Beijing, which has accused the US of spreading disinformation and suppressing TikTok amid reports the White House is calling for its Chinese owners to sell their stakes.

Deputy Labour leader Angela Rayner backed the move but said "once again the government is late to the game".

She told the Commons: "In August last year parliament closed its TikTok account and, as the minister just said, in December the US banned TikTok from official devices, and nearly a month ago the European Commission followed suit.

"But on 28 February, the Secretary of State for Science and Innovation said the app was a matter of personal choice. She said that we have no evidence and a ban would be very forthright.

"So what's changed? Two weeks, two ministers, two completely different policies later, and it is the same pattern over and over again, a government behind the curve with sticking plaster solutions forced to lurch into a U-turn at the last minute."

Prime Minister Rishi Sunak has previously hinted at banning TikTok, saying the UK will "look at what our allies are doing".

Earlier this week, security minister Tom Tugendhat told Sky News he had asked the National Cyber Security Centre (NCSC) to look into the app as it was "absolutely essential" to keep the UK's "diplomatic processes free and safe".

TikTok has long said it does not share data with China but Chinese intelligence legislation requires firms to help the Communist Party when requested.

Critics fear the policy could expose western data to Beijing.

The UK's parliament shut down its own account last year after MPs raised concerns about the firm's links to China.