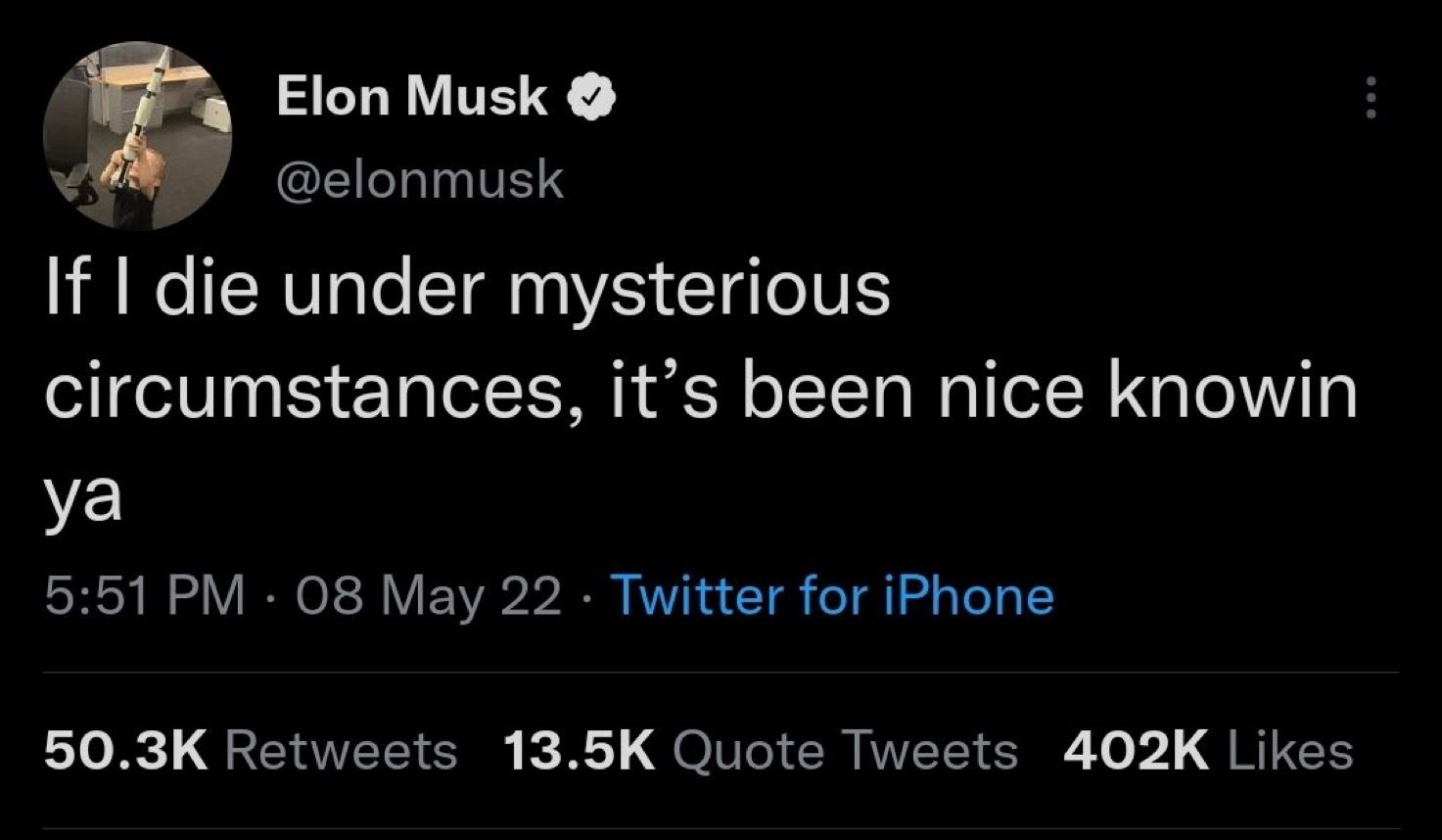 Who is threatening Elon Musk's life?
Elon Musk Tweeted today: "If I die under mysterious circumstances, it's been nice knowin' ya"
As we all know, Musk's acquisition of Twitter threatens the Democratic Party's chances of winning future elections, because Mr. Musk intends to allow freedom of reliable information and freedom of legitimate expression, instead of the current Big Tech policy, to ban statements that may support Republicans or expose Democrats' corruption.

The hysteria that the purchase of Twitter by the billionaire, who is in favour of democracy, has provoked quite aggressive reactions, including an attempt to use regulatory tricks and all sorts of bureaucratic tactics to block the purchase of Twitter by Musk, to thwart his plan to give America back the freedom of legitimate expression and freedom of reliable information it lost.

Now the hysteria seems to be escalating, shifting to threats on Musk's life.

This is especially worrying because the freedom of information that Musk "threatens" to bring back to America, is linked to the very same tycoons who perpetrated the perfect assassination of Jeffrey Epstein.

His tweet from today must arouse concern among all those for whom democracy, freedom of expression and freedom of information are considered important principles.