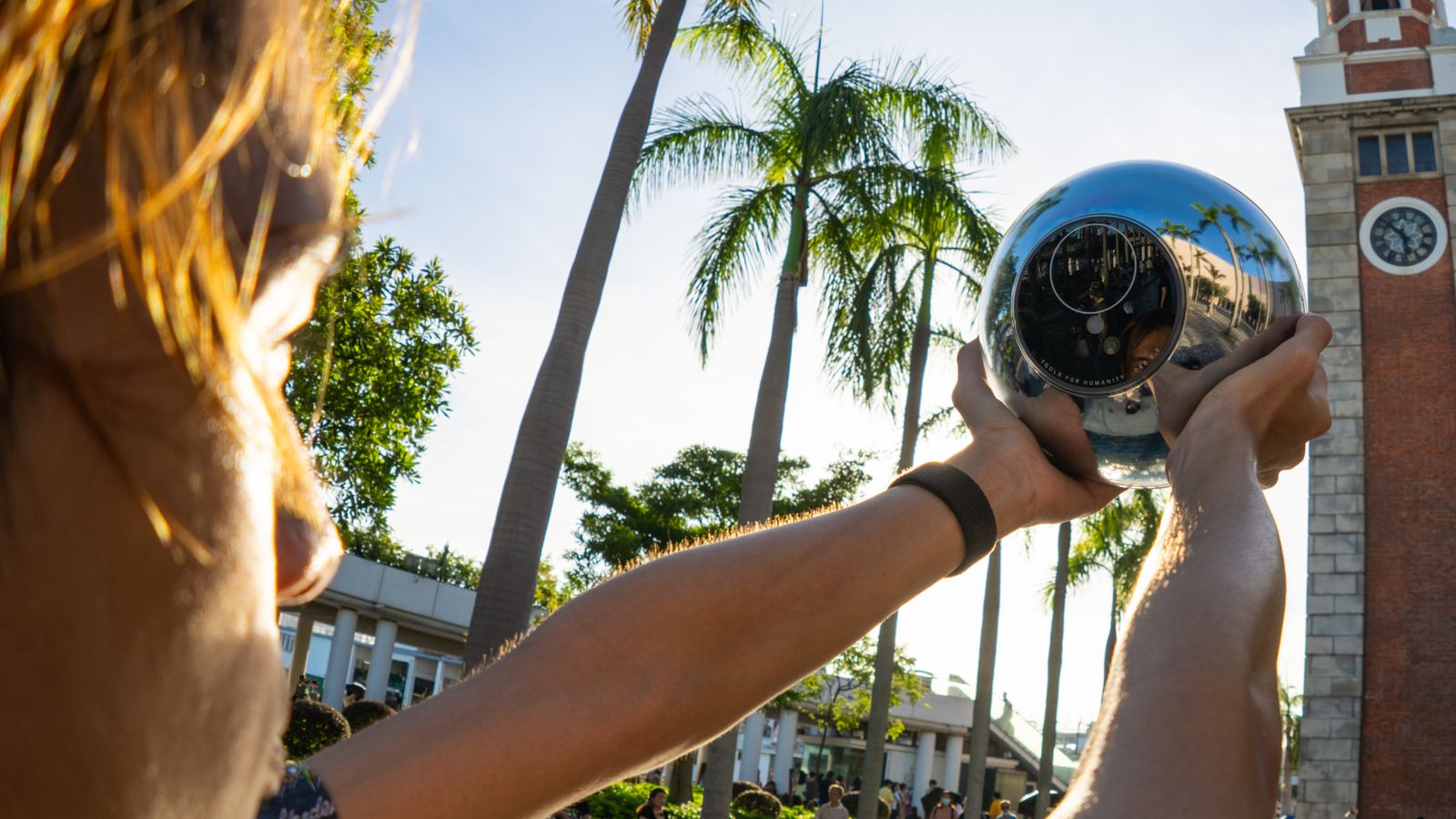 Worldcoin: A New Cryptocurrency Project Under Scrutiny by UK Data Watchdog
Worldcoin, a new cryptocurrency project, is under scrutiny by the UK data watchdog after its launch on Monday.
The project, created by OpenAI boss Sam Altman, uses iris scans to assign digital IDs and cryptocurrency to people, pitching it as a way to distinguish humans from AI online.

The Information Commissioner's Office will examine the business, which has attracted two million sign-ups globally, including in London.

The project's creators claim it could help humans keep up in an economy reshaped by AI, used for verifying people eligible for benefits, and used as voter ID.

However, privacy and security concerns have been raised, with Ethereum co-founder Vitalik Buterin expressing concern about the orbs' security.

The UK data watchdog will investigate the project's data privacy implications.

Worldcoin, the new cryptocurrency that aims to provide an alternative to traditional fiat currencies, has faced skepticism about its potential for success.

The concept of a new cryptocurrency may not appeal to those who are already skeptical of the crypto market, especially following the collapse of major crypto platform FTX last year.

The UK government has since launched a crackdown on firms marketing crypto assets, which could make it even more challenging for Worldcoin to gain traction.

Analyst Grzegorz Drozdz of investment firm Conotoxia believes that Worldcoin may struggle to win over true believers in the crypto market.

He notes that giving away WLD tokens to anyone who signs up, which the company hopes will help drive adoption, could devalue the currency in the long term.

"The price of cryptocurrency always depends on supply and demand," Drozdz said, adding that WLD is unlikely to rival established tokens like Bitcoin or Ethereum.

Despite these challenges, Worldcoin had a promising start, peaking at $3.30 (£2.57) in early trading on Monday, according to market tracker CoinGecko.

However, its price dropped to $2.01 (£1.57) on Tuesday morning, indicating some investor hesitation.

The Financial Conduct Authority's (FCA) crackdown on crypto marketing has already led to the closure of several firms.

The FCA is now investigating 70 firms that had been marketing crypto products.

It is unclear how this crackdown may impact Worldcoin's adoption rate in the UK.

Worldcoin's success will depend on its ability to differentiate itself from other cryptocurrencies and gain traction in a crowded market.

The company plans to focus on merchants and payment processors to drive adoption and increase the utility of the WLD token.

It will be crucial for Worldcoin to demonstrate its value proposition and build a strong community to drive long-term success.